How I Got Here: Robert Currie Ríos '13 LL.M.
How I Got Here: Robert Currie Ríos '13 LL.M.
Robert Currie Ríos '13 LL.M. is director of environmental strategy and regulatory affairs at Entorno Social Consultores, a sustainability and environmental consulting firm in Santiago, Chile.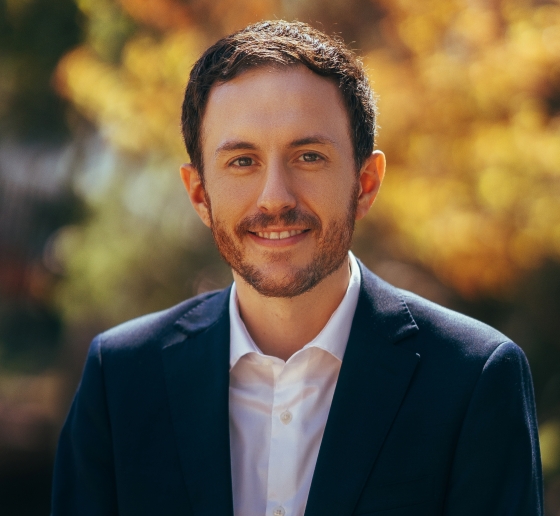 A lifelong environmentalist, Robert Currie Ríos '13 LL.M. formerly led the Legislative and Regulatory Department of Chile's Ministry of the Environment, where he helped draft the country's Climate Change Framework Law. The law, which includes a binding goal of net zero emissions by 2050, was adopted in June 2020. He teaches in the LL.M. program at Universidad del Desarrollo in Santiago. 
What exactly do you do? 
I lead multidisciplinary teams in advising companies on all stages of the environmental impact assessment of their projects. Our main clients are mining and energy companies, but we work as well in infrastructure and agriculture, among others. We focus on the social component, analyzing geographic, demographic, anthropological, and socioeconomic aspects related to a project to see how it impacts communities. We also advise companies on topics related to regulation and environmental compliance. 
What do you like about your job? 
Helping communities and companies alike by addressing environmental concerns at early stages of a project's design and development. This helps the environment, the communities, and the economy. And it helps to expedite the process of environmental impact assessment. Usually, attorneys come into the picture when problems have already happened. But in this case, we take a preventive, even precautionary, approach to the issue. I think it's a win-win for both the companies and the surrounding communities of the project. 
You worked for Chile's Ministry of the Environment when it passed a climate change law that sets a binding target for emissions reduction. What was your role in achieving that milestone?
I led the process of drafting the climate change bill and then working with a team of attorneys in Congress to pass the bill through the House of Representatives and the Senate. It was very challenging because we had to incorporate international treaties, comparative law, case law, and the views of a lot of public entities. The law has a binding goal to achieve net zero emissions by 2050. It's a paradigm shift on how we address climate change. Previously, only the Ministry of the Environment oversaw environmental matters. The new law shifts the responsibilities. Now the Ministries of Mining, Economy, Agriculture, Health each have to do their own mitigation plans for greenhouse gas emissions. That's the game changer. 
Why did you become a lawyer? 
My father is a rafting guide and owns an adventure travel company. I grew up rafting and climbing and being in the outdoors. I realized that there was a lot of pressure on environmental resources and there were a lot of ill-conceived development projects. I thought it was very unfair. I was thinking about environmental justice, though of course, I didn't know that concept at the time. Chile's environmental impact assessment regulations are only 25 years old. The Ministry of the Environment, where I worked from 2016 until earlier this year, was only created in 2010. There's been a tremendous amount of progress on environmental aspects and I felt that I could be part of that change. 
I also thought, okay, we have to protect the environment, but we also have to grow as a country. Becoming an attorney was an important and interesting way of contributing to environmental improvement and sustainable development and mixing these economic, social, and environmental aspects.
Why was pursuing an LL.M. degree important to you? 
Getting a master's degree was very important to me for two reasons: to get more tools to do what I wanted to do and to have a broader scope and approach as an environmental lawyer. It was also important for my teaching to keep advancing my mind as a scholar. I took climate change law with Professor Michael Gerrard, and he had a very broad approach [to the topic], mixing a lot of elements which I found fascinating and which made me realize what we could do in Chile.
Columbia opened doors as well. After I finished the LL.M. program, I worked at the Marshall Islands Permanent Mission to the United Nations advising on climate change issues. And then I had the opportunity to do legal research at the Environmental Law Center of the International Union for Conservation of Nature in Germany. 
What are your professional aspirations for the future?  
I just started consulting. The amount of environmental regulation that has come out recently in Chile is huge. Not only the climate change law—we also have new legislation to protect urban wetlands, and we've joined the Escazu Agreement on public rights to environmental justice in Latin America and the Caribbean. Now the implementation will have to start. I really think that's a challenge for our country. And I think I'm in the right place to address it. 
After working on environmental issues for more than a decade, how optimistic are you that we'll be able to avoid catastrophic climate change? 
I have to be optimistic. The new generations, here in Chile and globally, have a totally different mindset. If you don't have a strong environmental stance on something, you're just not going to get elected—anywhere. Environmental matters will be a big part of the agenda of any government. So I think it's going to take time, but I think it's going to happen. There's a strong international push for addressing climate change. Of course, we don't have the biggest emitters as involved as we would want, but I think they will come around. 
This interview has been edited and condensed.
Photo credit: Andrés Cabezas for LWYR