How I Got Here: Kamilah Moore '19
How I Got Here: Kamilah Moore '19
Kamilah Moore '19 is chair of California's Task Force to Study and Develop Reparation Proposals for African Americans.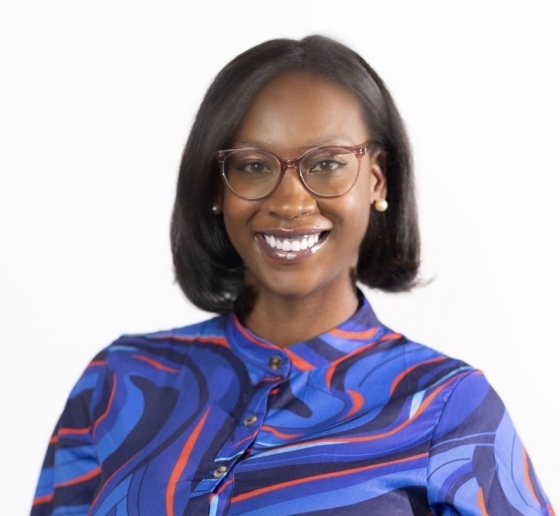 How did you get your job?
I was working in entertainment law in Los Angeles when I heard about California's Task Force to Study and Develop Reparation Proposals for African Americans. Given my background in reparatory justice [redress for a wrong inflicted] and human rights, I applied. When I was a 3L, I studied at the University of Amsterdam through the dual-degree program, where I took a series of courses on international criminal law and wrote a thesis on global reparatory justice for the transatlantic slave trade, the institution of slavery, and their legacies. ​​ If you look at the bill that Gov. Newsom signed in 2020, it states that any of the recommendations or proposals that come from the task force have to comport with international human rights law standards. So I used that language as leverage to apply.
How did your Columbia Law education prepare you for this role?
As a student at Columbia, I participated in the [Smith Family] Human Rights Clinic and domestic and international human rights work. I contributed to two human rights reports—one on women's rights in Papua New Guinea and the other on the human right to sanitation in Lowndes County, Alabama, and other areas in the United States.
What's the biggest issue facing the task force?
The conversation about eligibility has been looming since we began discussions in June of last year. It's been an ongoing 10-month-long debate, if you will, about who should be eligible: should it be all Black Californians, regardless of national immigrant origin or descendants of chattel slavery who can trace their lineage to an enslaved ancestor here in the United States? In January, the task force heard expert testimony from California Secretary of State Shirley Weber, who was the lead author of the bill when she was an assembly member, and she essentially said her intent was to be lineage specific. In our February hearing, we invited UC Berkeley Law Dean Erwin Chemerinsky—one of the foremost constitutional scholars in the country—and he essentially stated that race-based reparations schemes or programs would most likely be struck down by the Supreme Court because of racial classifications being inherently suspect. He proposed a lineage-based reparations schema because it most likely wouldn't have to pass strict scrutiny, which is the highest form of judicial review, where racial classifications are concerned.
You were part of the 5-4 majority on the task force that voted in March for lineage-based reparations. What factored into your decision?
As someone who has studied human rights law and international law, particularly under the scope of reparatory justice, I know that reparatory justice efforts are supposed to be victim-led. For instance, when I traveled to Papua New Guinea through the Human Rights Clinic program, I was working with Black women from Papua New Guinea who were trying to get reparations from a Canadian-owned gold mining corporation called Barrick Gold Corporation. You know, we didn't travel to Papua New Guinea to tell them what to do. We traveled there to provide resources and expertise when needed. But there was a clear understanding that the process of setting a strategy and demanding reparations was supposed to be led by the victims. And so I extrapolated my experience when I was deciding how to vote.

Did you always know you wanted to be a lawyer?
Not when I was in college at UCLA. I thought about teaching and going into psychology but the turning point was applying to a pre-law fellowship program at the firm Munger Tolles & Olson. They would invite us to the firm every month or so, and we would hear from judges, lawyers, and current law students about what law school was about and what the legal field could provide. They also provided a free LSAT prep course. And also, there was a partner named Anjan Choudhury—he passed away from a heart attack in April—and he was a very inspiring figure who made me realize that law school is attainable and feasible.
Also, I have always had an interest in African American history, activism, and social justice. As a child, I would go to the library a lot, and sometimes, I would even read slave narratives. I learned about 40 acres and a mule, and the reparations that were denied to my ancestors. I wanted to connect the dots and utilize legal tools to make the argument for them.

What are the next steps for the task force?
We're going to publish two reports. The first report will be released in June, and it's going to be 600 or so pages, and it details the study phase of the task force—outlining and documenting all the harms against African Americans starting with the transatlantic slave trade to the present—but provides no final recommendations. Our second report will be released when we sunset in June of 2023, and it will include a conversation about how our recommendations conform to international human rights law standards. But it will be up to the legislature to actually implement our recommendations into law.
Has serving on the task force affected the way you see your career progressing?
I am still very much interested in entertainment, IP, and transactional work. But at the same time, I'm very interested in the work I'm doing with reparatory justice, and I'd be open to helping other states and entities do something similar to what we're doing here in California.