Giving Back and Fighting Injustice: The 2022–2023 LL.M. Human Rights Fellows
Giving Back and Fighting Injustice: The 2022–2023 LL.M. Human Rights Fellows
Offered by Columbia Law's Human Rights Institute and Office of Graduate Degree Programs, the fellowships are awarded annually to LL.M. students committed to battling injustice around the world.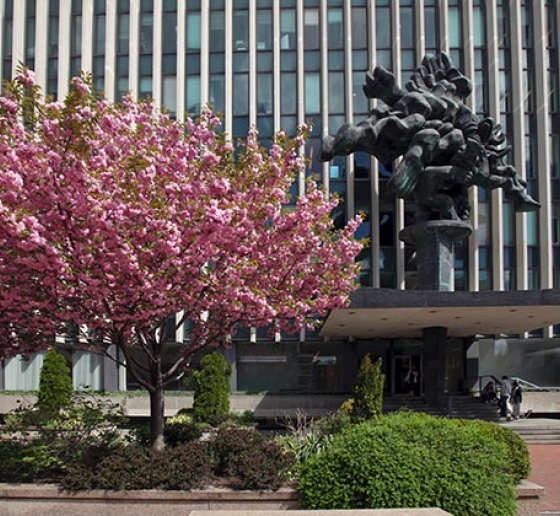 The LL.M. Human Rights Fellowship includes training and support for advocates for justice and builds on the long tradition of human rights advocacy at Columbia Law School. "The fellowship is awarded to the most exceptional advocates and thinkers from around the world," says Sarah Knuckey, Lieff, Cabraser, Heimann and Bernstein Clinical Professor of Human Rights and director of the Human Rights Institute. "We are deeply honored to support and work alongside this year's fellows, who bring deep experience and insight into cutting-edge scholarship and innovative strategies to protect rights."
The fellows' personal experiences—including with armed conflict; attacks against freedom of speech; and discrimination based on race, ethnicity, or sexual orientation and gender identity—sparked their interest to defend basic human rights. They have taken on authoritarian regimes and represented governmental offices and tribunals, and now bring that invaluable practical experience and personal insight to the fellowship program.
"These lawyers work tirelessly on behalf of people who have been silenced," says Julie Sculli, assistant dean of the Office of Graduate Degree Programs. "These are voices that need to be more than just heard; they need to be amplified. We owe enormous gratitude to these students, the Human Rights Institute, and others who devote their lives to making this world a more fair, more just place for all."
Read more about the fellows below.