Gillian Metzger '96 Elected to the American Academy of Arts and Sciences
Gillian Metzger '96 Elected to the American Academy of Arts and Sciences
Metzger is one of nearly 270 members—drawn from academia, the arts, industry, policy, research, and science—elected in 2023.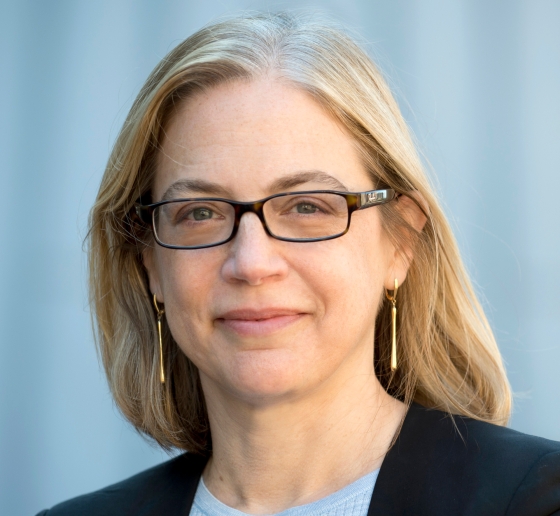 Gillian Metzger '96, Harlan Fiske Stone Professor of Constitutional Law, has been elected as a member of the American Academy of Arts and Sciences, a leading independent research center and one of the nation's most prestigious honorary societies.
Metzger writes and teaches in the areas of administrative law, constitutional law, and federal courts, with an emphasis on the separation of powers. She is currently on public service leave from the Law School, serving as a deputy assistant attorney general in the U.S. Department of Justice's Office of Legal Counsel.
When announcing this year's new members, American Academy of Arts and Sciences President David W. Oxtoby said, "With the election of these members, the academy is honoring excellence, innovation, and leadership and recognizing a broad array of stellar accomplishments. We hope every new member celebrates this achievement and joins our work advancing the common good."
Metzger's scholarly work covers topics ranging from constitutional attacks on the administrative state to administrative constitutionalism and the role of administrative agencies in a polarized world. In 2015, she won the American Bar Association Administrative Law Section Annual Scholarship Award for "The Constitutional Duty to Supervise," which analyzed the obligations of the president and Congress to oversee the administrative state.  
In 2012, Metzger helped launch the Law School's Center for Constitutional Governance (CCG), where she serves as a faculty director and which is devoted to the study of constitutional structure and authority. She also has co-authored and filed numerous amicus briefs in major constitutional and administrative law challenges before the Supreme Court and other courts, including in Seila Law LLC v. Consumer Financial Protection Bureau, a separation of powers challenge, and in Kisor v. Wilkie, a case involving judicial deference to agencies. 
Metzger previously served as vice dean of intellectual life at Columbia Law School. Before joining the Law School, she worked as an attorney with the Brennan Center for Justice. Metzger clerked for U.S. Supreme Court Justice Ruth Bader Ginsburg '59 and Judge Patricia M. Wald of the U.S. Circuit Court of Appeals for the District of Columbia.
Other Columbia Law professors who are active members of the Academy include (in alphabetical order): Barbara Aronstein Black '55, Vincent Blasi, Philip C. Bobbitt, John C. Coffee Jr., Kimberlé W. Crenshaw, George P. Fletcher, Jane C. Ginsburg, Michael Graetz, Philip Hamburger, Dean Gillian Lester, Lance Liebman, Thomas W. Merrill, Henry P. Monaghan, Robert Scott, Peter L. Strauss, and Tim Wu.