Emma DiNapoli '20 Awarded David W. Leebron Human Rights Fellowship
Emma DiNapoli '20 Awarded David W. Leebron Human Rights Fellowship
Working with REDRESS and the African Centre for Justice and Peace Studies, DiNapoli will focus on accountability and remedies for acts of torture and enforced disappearances in Sudan.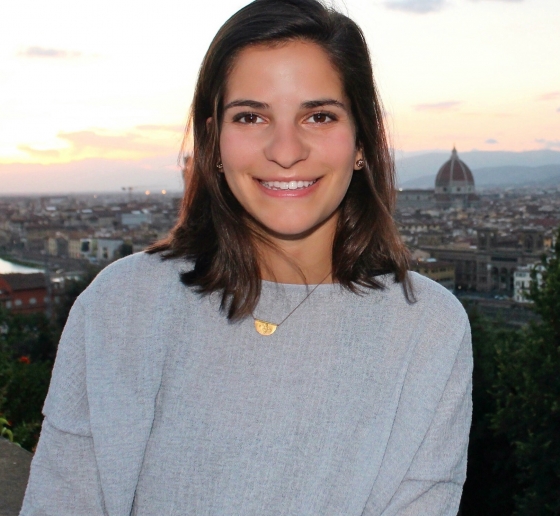 A graduate of the University of Virginia, where she majored in English and religious studies, Emma DiNapoli '20 came to Columbia Law School to prepare for a public interest career. She was a member of the Human Rights Clinic and served as a staff editor of the Columbia Human Rights Law Review; co-president of Rightslink; and pro bono coordinator for the Society for Immigration and Refugee Rights. Outside of New York, she worked as an extern in the State Department's Office of Legal Affairs in Washington, D.C., and as an intern at ALEF (Act for Human Rights) in Beirut, Lebanon. She also co-led the Columbia Law Students for Palestine's 2019 spring break pro bono caravan in Palestine.
Why Redress: "My work with REDRESS and the African Centre for Justice and Peace Studies will focus primarily on pursuing accountability for specific abuses in Sudan. However, the structural issues the work engages with—combating entrenched impunity, facilitating the transition from military dictatorship to civilian rule, and enshrining respect for pluralism in new institutions—is relevant throughout the Middle East/North Africa and of great academic interest to me. Recognizing that litigation may, but does not always, lead to successful prosecutions and meaningful reparations, the project is designed to involve victims and their advocates, Sudanese civilian opposition groups, and local attorneys in documenting past abuses and calling upon Sudan's transitional government to set an actionable timeline for critical legal reforms. We need to move the needle forward even as litigation in foreign courts or human rights mechanisms proceed."
Fellowship Goals: "I hope to develop critical insights into the steps necessary to ensure that transitional justice processes address root causes of conflict and practical experience centering victims and rights-holders in the design and implementation of any such initiatives. This fellowship will afford me the opportunity to test litigation as a primary strategy for achieving sustainable peace and accountability and to continue actively thinking about how prosecution initiatives can be leveraged to positively reinforce broader justice and security sector reform initiatives."
The Office of Social Justice Initiatives (SJI) guides Columbia Law School students who want to pursue public interest work throughout their academic careers and after graduation. SJI also assists in the process of applying to prestigious postgraduate fellowships. Read about other 2020 fellowship recipients.