Donald Rhodes '20 LL.M. Awarded Public Interest Fellowship
Donald Rhodes '20 LL.M. Awarded Public Interest Fellowship
The Australian lawyer will work at the Center for Popular Democracy in New York.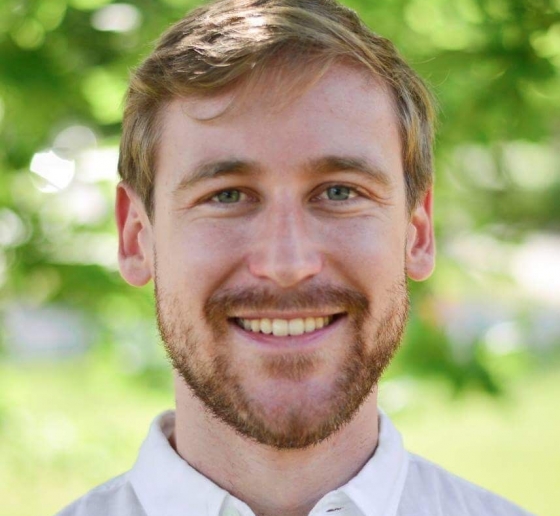 After graduating from Australian National University, where he received a B.A. in political science and an LL.B., Donald Rhodes '20 LL.M. gained extensive experience in the political realm. He was a campaign strategist for a public interest consultancy as well as for the Equality Campaign, which advocated for marriage equality in Australia. He also worked as a digital organizer for the Labor Party National Secretariat and as the press secretary for Member of Parliament Mark Butler, the opposition party's spokesman on climate change and the environment. While at Columbia Law, Rhodes did an externship with the voter rights division of the Center for Popular Democracy and served as the LL.M. representative to Columbia Law Students for Palestine.
Why the Center for Popular Democracy: "While doing the Law, Power, and Social Change externship at the Center for Popular Democracy (CPD), I appreciated their approach to organizing and power, and that they analyze not simply how a law is unjust, but why the law is so deeply skewed in favor of the powerful. They seek to change not just the law, but the conditions that allow unjust laws to develop. I applied for a fellowship with CPD because this is the kind of change I would like to see."
Fellowship Goals: "I hope to develop as an advocate for workers' rights during my time at CPD. My focus is on empowering workers to exercise the right to strike. Labor law in the United States heavily favors employers, and it is incredibly difficult for workers to build power for themselves. I hope to help clear some space for them to do so." 
The Office of Social Justice Initiatives (SJI) guides Columbia Law School students who want to pursue public interest work throughout their academic careers and after graduation. SJI also assists in the process of applying to prestigious postgraduate fellowships. Read about other 2020 fellowship recipients.