Defending the Planet: The Power of States
Defending the Planet: The Power of States
In episode two of Columbia Law School's limited-series podcast, hosted by Michael B. Gerrard, former Montana Gov. Steve Bullock '94 and Professor Jessica Bulman-Pozen discuss how states take action on climate change with or without federal leadership.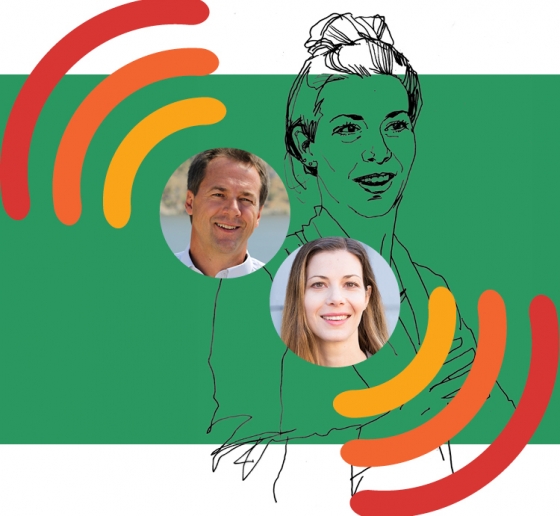 In the absence of federal legislative action, states and even cities are moving to fight climate change—individually and in regional alliances—while other states sit out. When California announced last year that it will end sales of gas-powered vehicles by 2035, a dozen other states followed suit. Now, seeking to undo four years of environmental deregulation, the Biden administration is pressing for climate action. What happens to the state-federal dynamic when the federal executive branch shifts its position on climate change? 
Former Montana Gov. Steve Bullock '94 and Professor Jessica Bulman-Pozen join host Michael B. Gerrard to discuss what states can—and cannot—achieve in preventing climate change. Download the transcript here.
Stay tuned for new episodes of Defending the Planet. Subscribe on Apple, Spotify, or wherever you get your podcasts and learn more about the series. 
Meet the Experts
Steve Bullock '94 served as Montana's 24th governor, from 2013 to 2021. He was also Montana's attorney general from 2009 to 2013. Prior to serving in elected office, Bullock was Montana's assistant attorney general, an attorney in private practice, and an adjunct professor at George Washington University Law School.
As Montana attorney general, Bullock defended the state's 100-year ban on corporate campaign spending, gaining national prominence for leading the challenge to the Supreme Court's Citizens United decision. As governor he worked to improve access to health care, keep dark money out of state elections, make investments in education, protect access to public lands, invest in infrastructure, and strengthen Montana's economy. Bullock was elected chair of the National Governors Association, Western Governors Association, and Democratic Governors Association.
Bullock was born in Missoula, Montana, and received an undergraduate degree from Claremont McKenna College and a J.D. from Columbia Law School. Bullock and his wife, Lisa, have three children: Caroline, Alexandria, and Cameron.
"Any time that you can actually get . . . diverse stakeholders together or bring in state actors to work in conjunction with the federal executive agencies, I think you have a much . . . better chance of having what will be durable change." —Gov. Steve Bullock '94
Jessica Bulman-Pozen is Betts Professor of Law and a director of the Center for Constitutional Governance at Columbia Law School. An expert on administrative law and constitutional law, she has written extensively about federalism, including "Federalism as a Safeguard of the Separation of Powers," "Partisan Federalism," "Executive Federalism Comes to America," and "Administrative States: Beyond Presidential Administration." In 2015, the graduating class honored her with the Willis L.M. Reese Prize for Excellence in Teaching.
Before joining the Columbia faculty, Bulman-Pozen served as an attorney-adviser in the U.S. Department of Justice's Office of Legal Counsel and as a law clerk to Justice John Paul Stevens of the U.S. Supreme Court and Judge Merrick B. Garland of the U.S. Court of Appeals for the D.C. Circuit.
"We saw states not just litigating, not just suing and saying 'Stop,' but saying, 'OK, we have an obligation to take up the mantle of fighting climate change ourselves.'" —Jessica Bulman-Pozen
Michael B. Gerrard, Andrew Sabin Professor of Professional Practice, is the founder and faculty director of the Sabin Center for Climate Change Law. He writes and teaches courses on environmental law, climate change law, and energy regulation. He was the chair of the faculty of Columbia University's Earth Institute from 2015 to 2018. 
Before joining the Columbia Law School faculty in 2009, Gerrard practiced as the partner in charge of the New York office of Arnold & Porter Kaye Scholer, where he remains senior counsel. As an environmental lawyer, he tried cases and argued appeals in federal and state courts and administrative tribunals. Gerrard has written or edited more than a dozen books, including Global Climate Change and U.S. Law, the first and leading work in its field (co-edited with Jody Freeman). He is the former chair of the American Bar Association's Section of Environment, Energy, and Resources. He also has chaired the New York State Bar Association's environmental law section. 
"Every time there's a change in party control in the White House, there is a sharp turn in climate policy. . . . This lack of stability makes other countries wary of the U.S. as a negotiating partner and as a leader in the fight against climate change." —Michael B. Gerrard