Beyond "Unprecedented": Pandemic Pressures on Global Trade
Beyond "Unprecedented": Pandemic Pressures on Global Trade
In the final episode of Columbia Law's limited podcast series, hosted by Professor Eric Talley, Professors Anu Bradford and Petros Mavroidis discuss the effects of the pandemic on global trade and whether the World Trade Organization and the European Union can handle political upheavals exacerbated by the health crisis, Brexit, and the U.S.-China trade war.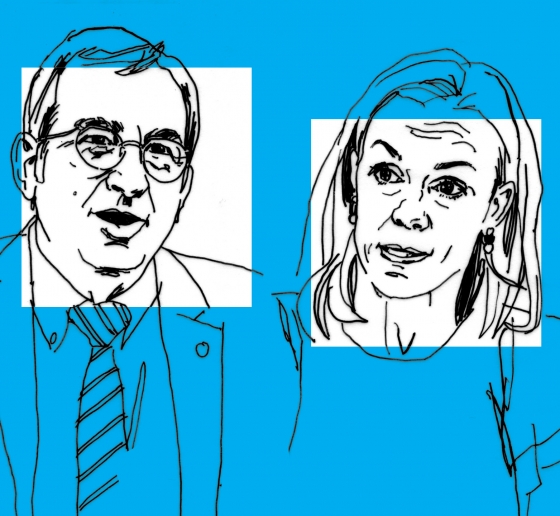 The COVID-19 pandemic slammed borders shut and brought global trade to a near halt. Farmers plowed crops under. International tourism plummeted. Global supply chains ruptured. Even as trade begins to rebound, the realization remains that the economic havoc from the pandemic will worsen political tensions already playing out in trade wars. Are there legal or regulatory solutions to better promote healthy global markets? And how will multinational institutions such as the World Trade Organization (WTO) and European Union fare in a time of increasing retrenchment and nationalism? 
In the sixth and final episode of "Beyond Unprecedented": The Post-Pandemic Economy, host Eric Talley welcomes global trade experts Anu Bradford, Henry L. Moses Professor of Law and International Organization, and Petros Mavroidis, Edwin B. Parker Professor of Foreign and Comparative Law, to talk about the fallout when trade wars heat up in a pandemic—and whether the WTO is equipped to deal with the political tensions caused by China's economic power at a time when trade partners want to protect their critical industries from pandemic-related economic damage. 
(Download a transcript.)
Meet the Experts
Anu Bradford is Henry L. Moses Professor of Law and International Organization and is a leading scholar on the EU's regulatory power and international trade law and antitrust law. She coined the term the "Brussels effect" to describe the European Union's outsize influence on global markets and is the author of The Brussels Effect: How the European Union Rules the World. 
 "We had a lot of people displaced by trade . . . who became resentful, and rightly so, for their unequal benefits of economic globalization. And I think we need to think hard and we need to think in more creative ways of how to support those who are displaced by international trade."
—Professor Anu Bradford
Petros C. Mavroidis is Edwin B. Parker Professor of Foreign and Comparative Law. He served as a member of the World Trade Organization legal affairs division from 1992 to 1995 and has been a legal adviser to the WTO since 1996. Mavroidis has written 10 books, including The Regulation of International Trade, which won the 2017 Certificate of Merit in International Law from the Executive Council of the American Society of International Law.
"We trade not just for economic reasons but much, much more for establishing those links and interdependence that will make war or warlike situations an improbability in international relations."
—Professor Petros C. Mavroidis
Eric Talley, Isidor and Seville Sulzbacher Professor of Law, writes and researches at the intersection of corporate law, governance, and finance. As a co-director of the Ira M. Millstein Center for Global Markets and Corporate Ownership, Talley shapes research and programs focused on the future of corporate governance and performance. Talley is a frequent commentator in the national media, and he speaks regularly to corporate boards and regulators on issues pertaining to fiduciary duties, governance, and finance. He is a graduate of the University of California, San Diego, and earned his J.D. and Ph.D. in economics from Stanford University
"Climate change . . . is in many ways thought to be the province of public international law and treaties that are entered into amongst nations . . . but it intersects pretty closely with international trade as well."
—Professor Eric Talley
About the Series
Beyond "Unprecedented": The Post Pandemic Economy is produced by the Columbia Law School Office of Communications, Marketing, and Public Affairs in conjunction with the Millstein Center for Global Markets and Corporate Ownership.