S. Antitrust at Trial
Course Number

L8856
Curriculum Level

Upperclass
Areas of Study

Civil Procedure and Dispute Resolution, Commercial Law and Transactions, Criminal Law and Procedure, Labor and Employment Law, Law and Economics, Lawyering
Type

Seminar
Additional Attributes

New Course
Section 001 Information
Instructors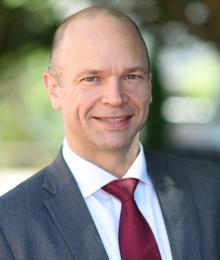 Justin McCrary
Paul J. Evanson Professor of Law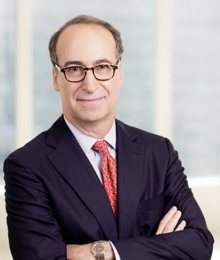 Andrew Frackman
Lecturer in Law
Section Description
Antitrust at Trial is a practical course analyzing actual experience in recent antitrust trials to identify what accounted for the outcome. The course applies the essentials of leading edge antitrust issues to actual trial practice. Although we will not conduct actual examinations, as in a trial practicum, we will look at what the lawyers did at trial and how that contributed to the outcome. Guest speakers include the actual trial lawyers, judges, and testifying witnesses from a set of recent antitrust trials. We cover bench and jury trials and civil as well as criminal cases. This is a unique curricular opportunity for anybody considering a career as a litigator, but particularly for anybody considering a career as an antitrust litigator.

In terms of substantive antitrust legal issues, we investigate: (a) current status of tying law; (b) two-sided platforms after Ohio v. American Express; (c) developments on the labor market side, including no-poach and no-compete developments, as well as the franchise context; (d) merger standards, including monopsony (relevant to both no-poach and Bertelsmann cases), and the efficiencies defense after Bertelsmann.

Case materials will consist of, among other things: (a) the opinions in the selected recent cases; (b) key in limine and other rulings; (c) relevant excerpts from economic expert reports/testimony and trial transcripts; (d) jury instructions and verdict forms, where relevant; and (e) background reading from the antitrust canon as relevant to the trials we focus on.
School Year & Semester

Fall 2023
Location

JGH 304
Schedule

Class meets on

10:10 am - 12:00 pm
Points

2
Method of Evaluation

Exam
J.D Writing Credit?

Minor (upon consultation)
Major (only upon consultation)
LLM Writing Project

Upon consultation
Learning Outcomes
Primary

At the end of the course, students will have acquired understanding of and/or facility in various lawyering skills, for example, oral advocacy, legal writing and drafting, legal research, negotiation, and client communication
Secondary

At the end of the course, students will have acquired understanding of and/or facility in doctrinal analysis, including close reading of cases and precedents, and application to facts
Course Limitations
Instructor Pre-requisites

None
Instructor Co-Requisites

None
Recommended Courses

Antitrust and Trade Regulation
Other Limitations

None