Ex. Constitutional Rights in Life and Death Penalty Cases - Fieldwork
Course Number

L6791
Curriculum Level

Upperclass
Areas of Study

Clinics, Externships, and Experiential Learning, Criminal Law and Procedure, Lawyering
Type

Externship
Additional Attributes

Experiential Credit
Section 002 Information
Instructors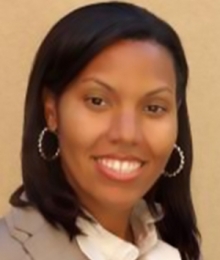 Jenay Nurse
Lecturer in Law
Section Description
Externship Summary

This externship will focus upon federal constitutional rights, and the legal doctrines and on-the-ground factors that influence how they are enforced in capital and life imprisonment cases. Students will be assigned to work within the unique public service practice groups of commercial law firms - the Squire Patton Boggs Public Service Initiative (PSI) - where they will work on behalf of indigent clients challenging death sentences or life imprisonment. Students may also have the opportunity to assist with litigation and advocacy related to broader criminal justice reform efforts. PSI adopts a strategy of broad-based advocacy on behalf of their clients that can include individual and impact litigation, policy reform, and media advocacy. Students' work will vary depending on case needs but typically involves one or more of the following: providing legal, policy, record-based and sometimes media/social media research; conducting fact investigation; or assisting with trial/hearing prep. George Kendall, who heads PSI, PSI attorneys Corrine Irish and Jenay Nurse will jointly teach the course and supervise field work. The class will ordinarily meet at Squire's midtown offices in Rockefeller Center on Friday from 1:00pm-2:50pm. Occasionally, the class may meet at Columbia Law School (for example when a guest speaker's presentation would be of interest to a large portion of the law school community).


The Seminar
The weekly seminar will utilize court decisions, legislative activity, related research, and PSI case materials to explore how the enforcement of constitutional rights operates both in theory and in practice. The focus will be on understanding the constitutional rights implicated in capital and serious criminal prosecutions and understanding how post-conviction doctrines facilitate or fail to facilitate their enforcement. The seminar will also seek to develop the skills of students through in-class exercises that engage students in the advocacy required of practicing attorneys and policymakers in this field.

Fieldwork
Our litigation practice focuses primarily on capital and life imprisonment cases in the Southeast. Fieldwork will be devoted to indigent PSI clients, or to counsel of record or amici supporting indigent petitioners before the Supreme Court. Students will be assigned to an attorney's case team in groups of two or three. While the exact nature of the work a particular student is involved in will vary depending on the particular needs of a case at the time, in the past, students have:
Assisted in jury selection for death-penalty resentencing in Florida (obtained reversal of original death sentence in the 11th Circuit, and the client was resentenced to life);
Conducted expert witness and fact witness preparation for Schlup innocence hearing in Virginia;
Assisted with expert witness preparation in state post-conviction hearing in death penalty case in Arkansas;
Assisted in preparations for oral arguments in the 5th Circuit for prisoner's rights case;
Prepared drafts of motions in state and federal court and petitions for certiorari in state and U.S. Supreme courts

Travel may be possible for interested students, but not a requirement of the externship.


Requirements & Application Process
Students will receive four credits: two graded credits for the weekly seminar and two ungraded credits for fieldwork. Grades for the seminar will be based upon class participation, advocacy assignments, class presentations, and the quality and timeliness of written assignments. We recommend that students take Evidence, Criminal Procedure and/or Federal Courts prior to, or concurrently with, this course. For application instructions, please see our listing on the Externships web page.
School Year & Semester

Fall 2021
Points

2
J.D Writing Credit?

No
Course Limitations
Instructor Pre-requisites

None
Instructor Co-Requisites

None
Recommended Courses

None
Other Limitations

None
Additional Section for Ex. Constitutional Rights in Life and Death Penalty Cases - Fieldwork
School Year & Semester
Fall 2021
Instructors

Back to course search