S. Advanced Bankruptcy: Deals and Issues in the Current Environment
Course Number

L8247
Curriculum Level

Upperclass
Areas of Study

Commercial Law and Transactions, Corporate Law and Transactions
Type

Simulation
Additional Attributes

Experiential Credit
Section 001 Information
Instructors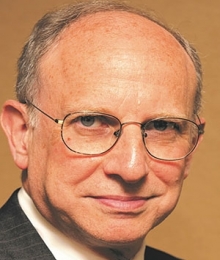 Robert Gerber
Adjunct Professor of Law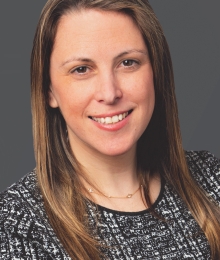 Lucy Faith Kweskin
Lecturer in Law
Section Description
The Seminar explores the interplay between law and business in large chapter 11 cases, and the legal and business rationales underlying dealmaking in those cases. To the extent time permits, it will introduce students to some of the cutting edge issues that they are likely to see after graduation. And it will examine why and how investors choose to invest in the debt of insolvent entities, and how distressed debt investing has become a major feature of modern chapter 11 life.

Asset dispositions, under section 363 sale and reorganization plan regimes, will be examined in depth, along with their legal and financial underpinnings. Use of debt as a means to exercise control in a chapter 11 case, and to accomplish Loan to Own strategies, will also receive major attention. Seminar participants will be asked to engage in a variety of negotiation and drafting exercises, including the development of restructuring and investment strategies, recommendations for investments in distressed entities, and advising on current chapter 11 legal issues as a practitioner or bankruptcy judge's law clerk would. The objective is to develop students' abilities to better understand not just the Bankruptcy Code and caselaw, but also the use of the bankruptcy process as a business matter, and to enable Seminar participants to make immediate contributions upon entry (or return) to the legal and business worlds.

Students will be required to turn in written assignments in advance of class. Final evaluation by written exercises and class participation.
School Year & Semester

Spring 2022
Location

WJWH L104
Schedule

Class meets on

4:20 pm - 6:10 pm
Points

2
Method of Evaluation

Paper
J.D Writing Credit?

Minor (automatic)
Learning Outcomes
Primary

To help students understand the dynamics of transactions in a bankruptcy context.
To enable students to understand how transactions are structured in the business bankruptcy world, and why they are structured in that fashion.
To enable students to understand the way by which distressed debt investing affects modern bankruptcy practice in large chapter 11 cases.
To enable students to contribute immediately upon going into the business bankruptcy environment.
Course Limitations
Instructor Pre-requisites

Bankruptcy Law or Corporate Reorganization & Bankruptcy
Instructor Co-Requisites

None
Recommended Courses

An introductory accounting course (taken anywhere) is recommended, but not required.
Other Limitations

Students other than law students (e.g., those in the Business School) may cross-register for this course if there is room, but need instructor and school permissions before doing so. The course is considerably more challenging for such students.