S. Access to Justice: Current Issues and Challenges
Course Number

L8293
Curriculum Level

Upperclass
Areas of Study

Criminal Law and Procedure, Family Law, Gender and Sexuality Legal Studies, Legal Profession and Professional Responsibility, Racial, Economic, and Social Justice
Type

Seminar
Additional Attributes

Experiential Credit
Section 001 Information
Instructors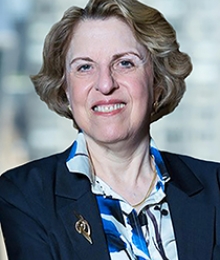 Rosalyn Heather Richter
Adjunct Professor of Law
Section Description
Communities and courts across the country are increasingly focused on ways to ensure access to justice. Litigants who come from historically under-represented communities face unique challenges when accessing the courts and trying to fit their cases into traditional legal doctrines. This course will examine both the structural obstacles that exist, and the substantive developments that have increased access to the courts. It will examine some innovative approaches, including in family and criminal law, and explore the practical and ethical issues raised by problem solving courts. It also will examine efforts to create a civil Gideon for litigants, and to increase the availability of lawyers in cases where indigent litigants traditionally have been pro se. Topics to be covered include bail and criminal justice reform, LGBTQ rights, access to courts for people with disabilities, and initiatives to achieve racial and economic justice.

The course will discuss how change has been achieved in some of these areas and explore the dynamic between outside advocacy to achieve systemic change and individual rulings in specific cases. Depending on the court's operating status, students may visit one of the community/ problem solving courts or other NYC courtrooms as part of this class.
School Year & Semester

Fall 2021
Location

JGH 304
Schedule

Class meets on

4:20 pm - 6:10 pm
Points

2
Method of Evaluation

Paper
J.D Writing Credit?

Minor (automatic)
Major (only upon consultation)
LLM Writing Project

Upon consultation
Writing Credit Note

LLM writing projects will be considered on an individual basis
Learning Outcomes
Primary

1. Increase understanding of key principles of criminal, civil, and family law that impact access to justice for US litigants. 2. Increase awareness of how diverse communities are impacted by access to justice issues.
Secondary

1. Improve analytical ability including writing ability. 2. Increase understanding of the role of the courts and the judiciary in access to justice. 3. Increase awareness of ethical conflicts.
Course Limitations
Instructor Pre-requisites

None
Instructor Co-Requisites

None
Recommended Courses

None
Other Limitations

Up to 20 students