Section 001 Information
Instructors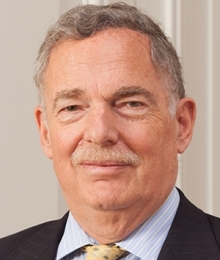 Frederick Davis
Lecturer in Law
Section Description
Many of the most interesting challenges in criminal law enforcement and defense occur in the rapidly growing fields of international and cross-border criminal justice. Crimes such as money-laundering, corruption, cyber-crime, tax evasion and terrorism may involve the authorities and the laws of more than one country, while genocide, war crimes and crimes against humanity are increasingly tried in international tribunals. Although substantive criminal laws are generally well understood and are to some degree converging, the procedures by which such crimes are investigated, tried and defended are not, which often leads to dysfunction and misunderstandings. This course will explore how - and why - criminal procedures differ so widely among different countries, and will address practical consequences of those differences.

Course materials will consist of topical materials from various jurisdictions. The course also makes use of films from different countries, which offer unique insights into the cultural context of differing procedures. Outside speakers from the UN, the US Department of Justice, and from non-US prosecution offices are expected to participate, and we will visit a trial in a New York courthouse. At the end of the course students will have an appreciation of fundamental differences among national criminal procedures, and will learn how to spot and deal with the risk of miscommunication in cross-border investigations and inefficiency in international criminal tribunals. The course will be of use to a wide variety of students with an interest in international practice, as well as anyone with a concern for criminal justice reform. The classes will be a combination of lectures and in-class discussion.

The grade will be based upon one short and one longer research paper, and upon classroom participation.
School Year & Semester

Fall 2021
Location

JGH 502
Schedule

Class meets on

10:10 am - 12:00 pm
Points

2
Method of Evaluation

Paper
J.D Writing Credit?

Minor (automatic)
Learning Outcomes
Primary

An appreciation that what appears "normal" or "fair" in the context of one country's criminal justice system may appear unusual or unjust in another;
An understanding of cross-border and international criminal law enforcement, and some of the problems they raise;
A skill at spotting areas of potential misunderstanding among criminal law practitioners from different countries.
Secondary

The class will address a number of strategic practice issues drawn from experience.
Course Limitations
Instructor Pre-requisites

None
Instructor Co-Requisites

None
Recommended Courses

Criminal procedure or evidence course or comparable experience.
Other Limitations

None