Student Spotlight: There's No Place Like Columbia for Tim Wang '22
Student Spotlight: There's No Place Like Columbia for Tim Wang '22
In his last year of law school, Wang is rediscovering in-person connections, exploring the Big Apple, and preparing for a career in the courtroom.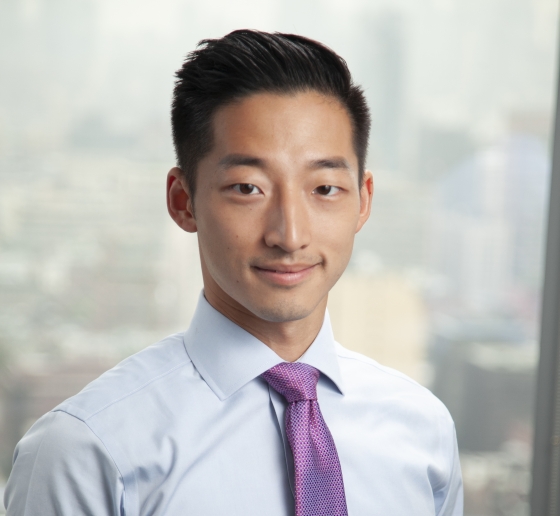 Tim Wang CC '17, LAW '22 enjoyed Columbia College so much that he decided to stay. "I applied early to Columbia College and applied early again to Columbia Law School. Columbia just feels like home," he says. Wang is currently the editor in chief of the Columbia Journal of Transnational Law and a member of the Asian Pacific American Law Students Association. But with his third year of law school underway, Wang is getting ready to leave Morningside Heights and embark on his legal career.
What is it like now that you are back on campus? 
There's a sense of serendipity in everything: bumping into friends on campus, brainstorming with my research team, engaging in a kind of "learn through osmosis" by just being around people smarter than me all the time. These organic connections are what I really missed last year. I think many people, myself included, were starved for social relationships and now realize that we shouldn't take them for granted. 
What area of the law interests you most?
I'm really interested in anything that gets me into a courtroom. I was a paralegal on a high-profile criminal trial, so I got the trial bug even before law school. This past summer, I went to trial again ​​as part of my associate experience at a New York law firm. In my mind, advocating for your client and marshaling the facts and law in the courtroom are the very essence of practicing law. I've also always struggled with stage fright, so maybe I get more adrenaline from the experience than most.
What do you hope to achieve after graduation?
Become financially independent! . . . A good friend recently asked me what I would do with my law degree if I had $10 million, and my mind was blank. That was a real wake-up call. I laud my colleagues who are already pursuing goals meaningful to them. For me, that can only really begin once I feel financially stable. So I will work in private practice until I have enough saved to, hopefully, pivot to something I find truly engaging and purposeful: federal prosecution, criminal justice reform policy, and entering into academia are some possibilities constantly on my mind. But between all of that I will go clerk for two federal judges, which is what I'm looking forward to most after graduating. Many of my mentors have described it as the best and most formative year(s) of their legal careers, and I am so excited about the judges I will be working with. 
Are there any experiences you're particularly excited about this year?
I'm looking forward to serving as a teaching assistant for [Columbia University] President Lee Bollinger's Freedom of Speech and Press undergraduate course for a second year. I really enjoy teaching the law and helping students—especially first-generation students—better understand law school and legal career landscapes. The pathways into and within the legal profession can often be obscure, and I wish I had someone to help me navigate the maze when I was an undergrad. 
What do you love most about New York City?
Exploring the different boroughs and neighborhoods! I've lived in Morningside Heights for seven years and have generally found myself socializing and eating between 110th and 125th Streets. But now that I've made this recommendation, I feel obliged to hop on my bike and go experience all that the Big Apple has to offer. 
What advice would you give to an incoming 1L? 
Be kind to everyone, but especially to yourself. Law school is really tough, and that's on top of everything else that might be going on in your life. And remember that while the decisions you make in law school are important, no single outcome is going to determine your career—or your happiness!
This interview has been edited and condensed.