Student Spotlight: On Campus With LaLSA President Ali Jimenez '23
Student Spotlight: On Campus With LaLSA President Ali Jimenez '23
At Columbia, Jimenez has established a lifelong network of friends and mentors and is exploring career opportunities through the In-House Counsel Externship.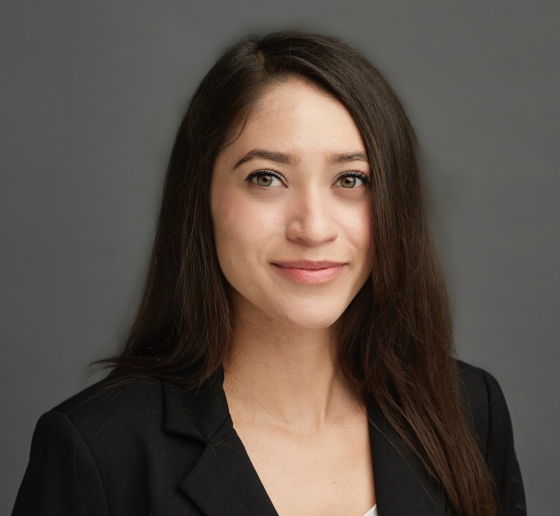 Before attending Columbia Law School, Ali Jimenez '23 worked in the New York City school system, where she witnessed how difficult it was for students with disabilities to receive necessary services. The experience inspired her to go to law school and "study how the legal system can provide a broader avenue to services for my students in the classroom." 
As a 2L, Jimenez is continuing to research "how to impact the pathway to access for those with disabilities" with her work with the Columbia Law Review, is serving as president of the Latinx Law Students Association (LaLSA), and is taking classes in person for the first time since beginning her Columbia Law journey.
What areas of law interest you most, and why? 
I am very interested in intellectual property, cyber security, and data privacy issues. In the summer before my first year of law school, I did a pre-law program that exposed me to some of these issues within a corporate firm setting. During my 1L summer, I was able to dive more into these issues as a summer associate. I feel that [these areas are] becoming even more relevant as new technological developments come to fruition, and I find that as young lawyers, we have a great opportunity to help shape the legal landscape.
What is it like being on campus for your 2L year?
It's been great to have a more in-person experience for my 2L year. A great aspect of Columbia Law has been the community here, and being able to meet more of the students, professors, and staff has truly been a highlight of my year so far. The campus is so vibrant, and I'm glad to experience this coming from a more virtual experience. 
How have student organizations impacted your law school experience?
I am involved with the LaLSA, Empowering Women of Color, and First Generation Professionals. I am also the current president of LaLSA. 
I had my first interaction with LaLSA at an admitted students program. I truly fell in love with the organization, and the connection I've felt has only grown stronger. The organization has provided me with academic and professional support as well as mentors and friends that I feel will last a lifetime. In short, it's provided me with a community and a true family. Overall, one of the best things about the Law School is that our affinity groups are unparalleled, and I feel so fortunate to experience that firsthand. 
Are you doing any externships or other experiential learning opportunities?
I'm looking forward to being a part of the In-House Counsel Externship. I'm currently partnered with Colgate-Palmolive Company, and I'm excited to learn about what it's like to be a part of a company's legal team. Coming out of my first year of law school and my summer positions, I felt that I was able to get a glimpse into what life as a litigator would be like. I'm grateful that through Columbia, I am now able to get a glimpse into an opportunity [in-house counsel work] that not many students can secure before leaving law school.
What is the best part about living in New York City?
When I'm not at law school, I love exploring new, fun, random things to do in the city with friends. Here at Columbia Law, I feel like we're fortunate to be in one of the best cities in the world, and I love taking advantage of that by exploring as many new places in the city in as many boroughs as possible. My recent favorites have been going to Robert Restaurant and my first Yankees game!
What advice would you give to new law students?
The advice I would give to an incoming 1L would be to give themselves grace and focus on their individual journey. I would encourage them all to pursue things that are of genuine interest to you and bring out the passion in you. Don't fall into a cycle of comparison. Everyone has their path to success, and just because one person's journey looks a certain way doesn't mean you won't be just as successful getting there on your own route. 
This interview has been edited and condensed.