Reunion 2022: Highlights of a Momentous Weekend
Reunion 2022: Highlights of a Momentous Weekend
Columbia Law School alumni from around the globe returned to Morningside Heights for parties, CLE panel discussions, and a conversation with Dean Gillian Lester.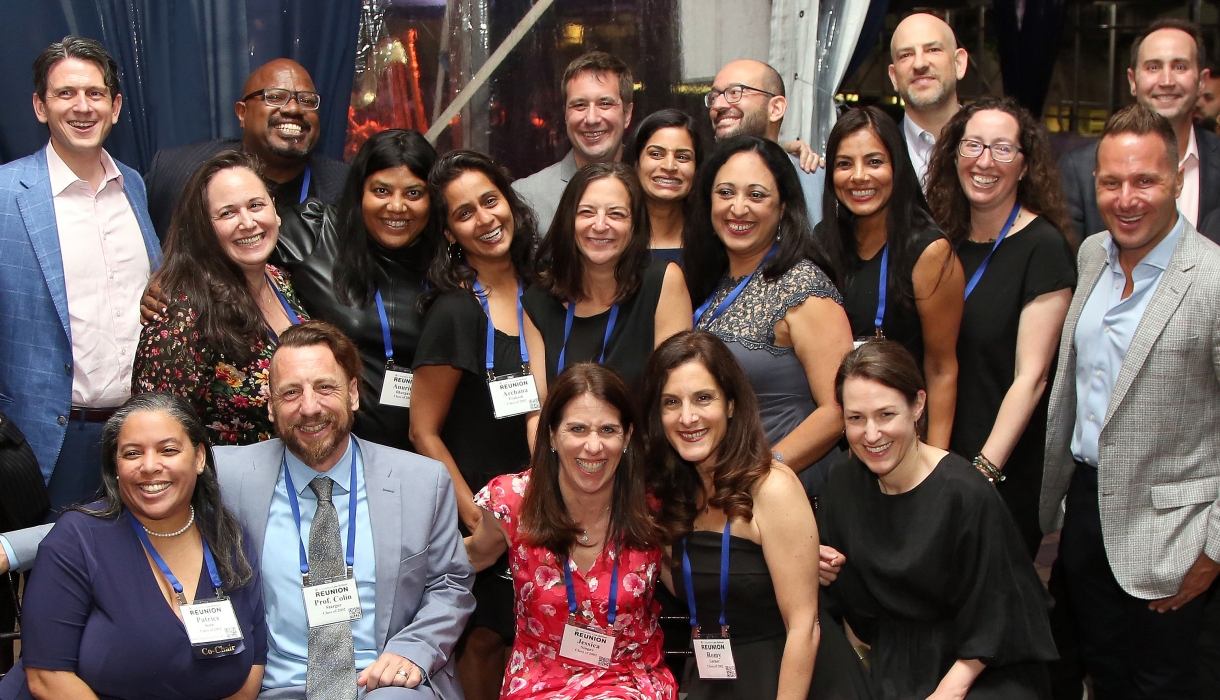 More than 800 alumni and guests from over 30 countries participated in Reunion 2022, held June 10 and 11. The weekend featured a range of in-person and virtual social and intellectual events—from a gala cocktail party on Friday night and class dinners on Saturday to a robust schedule of panels both days featuring alumni, faculty, and students. 
"I'm thrilled we're all here and that we're all together in one place, which is something that feels all the more sweet after a couple of years in which we haven't been able to do this," said Gillian Lester, Dean and Lucy G. Moses Professor of Law. She later announced that reunion giving had reached nearly $12 million (and still counting) and that the highest overall giving was from the Class of 1987 ($2.65 million) and Class of 1967 ($2.03 million).
One of the highlights of the weekend was Dean Lester's conversation with Julie Sweet '92, chair and global CEO of Accenture, the Fortune 500 company specializing in information technology services and consulting. Sweet has been recognized as one of Fortune's Most Powerful Women in Business and Forbes's 100 Most Powerful Women in the World.
In 2010, after 17 years at Cravath, Swaine & Moore (and 10 of them as a partner), Sweet switched careers, joining Accenture as general counsel—although the technology field was brand new to her. She said the Law School had prepared her for this career pivot: "Columbia taught me how to be a disciplined learner." Sweet rose in the ranks to become Accenture's CEO in 2019 and added the title of chair in 2021.
"Whether you're in corporate or litigation, you have to learn things rapidly," said Sweet. "You have to be able to learn every aspect—you can't just miss something. And then you have to be able to process that information and make decisions."
In addition to the conversation between Sweet and Dean Lester, Reunion 2022 programming included CLE panels with Columbia Law faculty, alumni, and guest speakers; an opportunity to meet the editors in chief of Columbia Law School journals; and panel discussions on Columbia Law women in leadership, and on the housing, race, and wealth gaps.
See photos (below) and videos from Reunion 2022: