Meet Columbia Law Library Director Simon Canick
Meet Columbia Law Library Director Simon Canick
A teacher, scholar, and lawyer, Canick returns to Columbia's Arthur W. Diamond Law Library, where he began his career as a reference librarian two decades ago.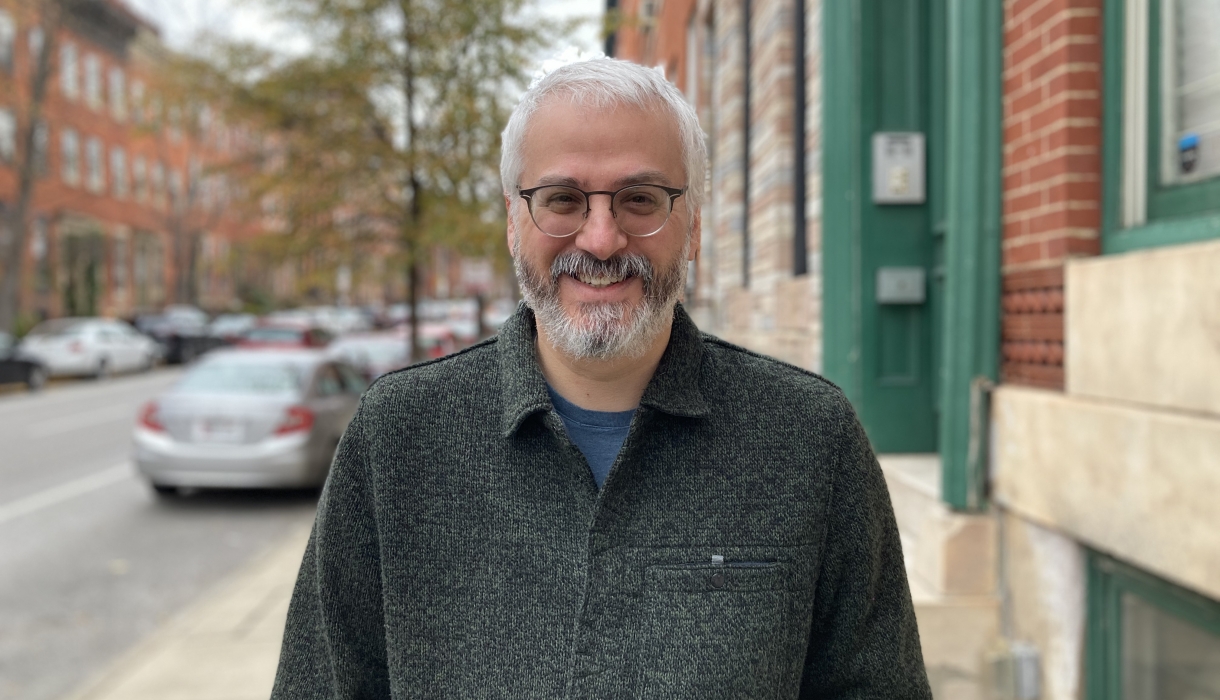 When Simon Canick was studying at Boston University School of Law in the mid-1990s, he became passionate about legal research. He befriended the school's librarians and discovered they all had J.D.s, which opened his eyes to an alternative career path. With his plans to become a family lawyer scuttled by a recession, he instead enrolled at the University of Washington, where he earned a master's degree in library and information science. Canick launched his career in 2000, at the Arthur W. Diamond Law Library at Columbia Law School. He subsequently held positions at the University of Connecticut School of Law, Mitchell Hamline School of Law in St. Paul, Minnesota, and, most recently, at the University of Maryland Francis King Carey School of Law, where he served as a professor and associate dean for the law library and technology. Now, he returns to the Law School as the library's director. 
"Simon brings a wealth of professional knowledge and management experience, an innovative and strategic perspective, and an unwavering commitment to furthering and supporting a rich and vibrant intellectual life at the Law School to his new role," says Gillian Lester, Dean and Lucy G. Moses Professor of Law. As Canick assumes his position, he shares his thoughts about the role of law libraries, the importance of teaching students research skills, and his vision for the future.
How does it feel to be back at the Law School?
Absolutely amazing. I loved my years at Columbia, the energy of the place, the sense of creativity, the importance of the faculty's work. This is where I first became a teacher, where I made a lot of close friends. And New York is where our kids were born. It was a wonderful time of life professionally and personally, so it's thrilling to be back. When I first came to Columbia, I wanted to spend my career as a reference librarian, but I became increasingly interested in policy and management. I wanted to work more closely with faculty, deans, and administrators. I wanted to see how the library fit into the broader picture of what's going on in the Law School and to think about the place of libraries in the academy.
What excites you most about leading the Diamond Law Library?
What excites me most is working with an incredibly talented staff. The group of people here is pretty remarkable, and that includes folks within the law library and at the other Columbia libraries. It's a community with expertise and dedication to service, and when you have that, you can accomplish just about anything. 
How do you define the library's mission?
You can think of a law library as a combination of facilities, collections, and services to students and services to faculty. We should have spaces that draw in students for various tasks. We should continue to build a collection for broad research needs: legal, nonlegal, interdisciplinary, domestic, foreign, comparative, and international. And we should help faculty and students get the most out of that collection! More broadly, I want the law library to be tenacious in supporting the current needs of the school. The libraries I respect most are the ones that are willing to reinvent themselves, to try new things, so they're at the heart of the teaching and research mission of the school. 
What do students expect from the library?
Their needs are really different from the faculty's. Students are not often asked to do the kind of research that faculty members do in terms of producing work with national or worldwide impact. For students, the library is about finding a quiet place to be productive, or a place to work with their study groups. I think they also expect responsiveness and support from the library when they're engaged in research. But just as important, the library has an obligation to show students how important it is to be expert researchers. These are skills that are just as important as any of the doctrinal coursework they undertake in law school. 
At the Maryland Carey School of Law, you taught courses on legal research and environmental law. Will you be teaching at Columbia Law?
Yes. All of the librarians at Columbia Law School spend a tremendous amount of time teaching legal research as part of the first-year curriculum. This spring, I will be assisting with the Advanced Legal Research seminar. And in the future, I hope to teach a class on technology in the practice of law.
What are misconceptions about librarians?
Well, I guess there are still folks who believe librarians spend their days shushing people before going home to their cats and a good book. Come to think of it, that may still be true as far as the cats and good books! But libraries are so different than they used to be. Nowadays, libraries are about change and transformation! My job relates in large part to the intersection of libraries and technology. There are many librarians who work with emerging data sets and help faculty do empirical research. And there are librarians who focus on the promotion of faculty scholarship, which you can think of as marketing but which is really about the dissemination of information. We optimize information for the web, we track downloads, and we try to make information freely available to the world. It's something I wrote about in an article in the Library Law Journal.
Do you have any plans for your tenure at the library that you'd like to share?
There's so much coming, but the one thing I've been thinking about lately is how we can develop the rich archive of Law School history we have at the library. Maybe we can do an oral history with alumni to archive their important memories. It's something that would crystallize the importance of Columbia Law School in the lives of some really amazing people that have had a great impact on New York, the country, and the world.