Libby McAvoy '20 Awarded Public Interest and Government Fellowship
Libby McAvoy '20 Awarded Public Interest and Government Fellowship
McAvoy will work in Germany with two organizations—Mnemonic and Witness—that use everyday technology to document human rights violations.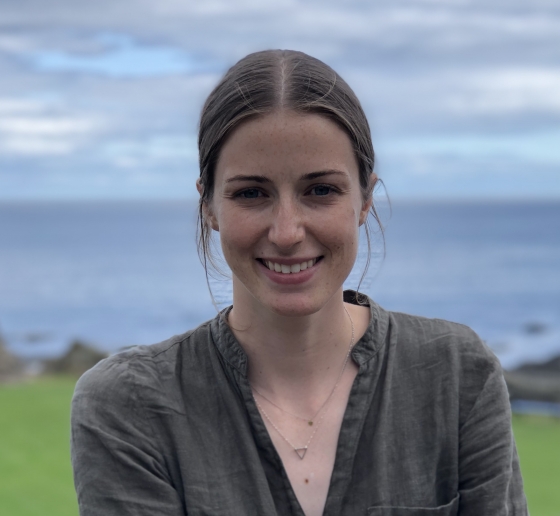 A graduate of Tufts University with a degree in French and international relations, Libby McAvoy '20 has extensive experience as an advocate for global human rights. During her 1L summer, she was an intern at the Asylum Protection Center in Belgrade, Serbia, and for her 2L summer, she was an intern at the Syrian Archive in Berlin. At Columbia Law School, McAvoy was a member of the Human Rights Clinic and part of its Project on War Crimes in the Central African Republic. She served as co-president of the Society for Immigrant and Refugee Rights, the events committee chair and research committee member of Rightslink, and a cohort leader of the Human Rights Institute 1L Advocates Program. Her pro bono projects include working as a student attorney in housing court for Lenox Hill Neighborhood House at the Harlem Community Justice Center and a student caseworker for the International Refugee Assistance Project. She also participated in a Pro Bono Spring Break Caravan that traveled to Sarajevo, Bosnia and Herzegovina. From 2018 to 2020, she was a research fellow for Witness, an organization that helps people use video and technology to protect and defend human rights.
Why Mnemonic and Witness: "Mnemonic and Witness work at the intersection of video evidence and justice. They are content creators (e.g., documenters, activists) and content analyzers (e.g., investigators, lawyers, archivists, human rights defenders) that share a strong belief in the incredible potential of everyday users of everyday technology—like smartphone cameras—to document and seek accountability for terrible acts of abuse, unchecked power, and violence. Working with these organizations is an opportunity to partner with frontline documenters to more effectively analyze and leverage their footage, merging new uses for digital and social media technology with creative lawyering to expose severe injustices and meaningfully push toward accountability for the actions filmed."
Fellowship Goals: "Overall, I aim to commit to solidarity-driven legal practice and spend my fellowship year really exploring what this means in such an interdisciplinary, globally relevant field. More specifically, I am looking forward to this as an opportunity to learn both highly creative and nitty-gritty, technically skilled lawyering from my brilliant supervisors and colleagues. And lastly, I hope that by the end of the year I have meaningfully contributed to Witness's and Mnemonic's important work."
The Office of Social Justice Initiatives (SJI) guides Columbia Law School students who want to pursue public interest work throughout their academic careers and after graduation. SJI also assists in the process of applying to prestigious postgraduate fellowships. Read about other 2020 fellowship recipients.