Dean Gillian Lester and Professor Eric Talley Make Gift to Support Students and Recent Graduates
Dean Gillian Lester and Professor Eric Talley Make Gift to Support Students and Recent Graduates
The $100,000 gift will provide funding for areas including need-based financial aid and loan repayment assistance for those pursuing careers in public interest and government.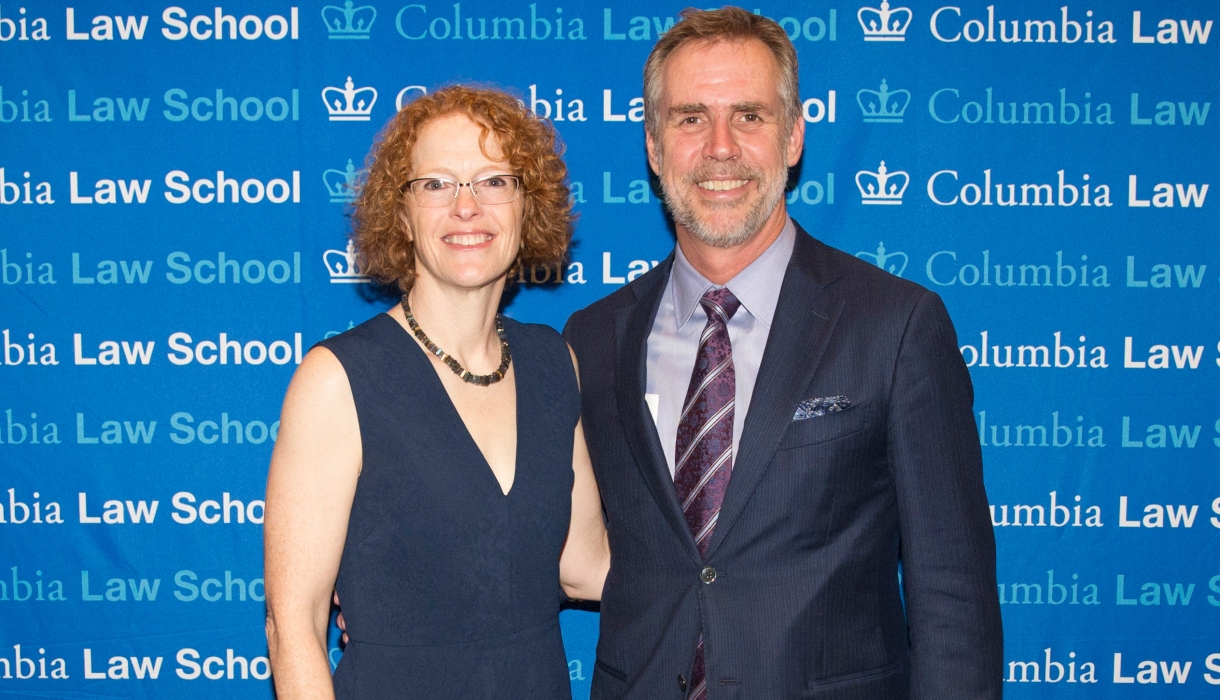 Gillian Lester, Dean and Lucy G. Moses Professor of Law, and Eric Talley, Isidor and Seville Sulzbacher Professor of Law, have personally committed $100,000 in support of Columbia Law School students and recent graduates.
"Facilitating broader access to a Columbia Law education and ensuring students can choose a vocation unencumbered by financial considerations have been core pillars of our efforts over the past several years," said Dean Lester, who launched The Campaign for Columbia Law in 2017. "Eric and I have been proud to support the Law School throughout our time at Columbia, but we're especially moved by the profound generosity of the many alumni and friends who have stepped up to support our students during this challenging year. It inspired us to lend our own support."
At a time when many students are facing unexpected hardships brought on by the COVID-19 pandemic, Dean Lester and Talley emphasized the importance of supporting Columbia Law students right now. "We know firsthand the disruption that our students have experienced during these uncertain times and hope this gift will serve as a signal of how much we admire and are motivated by their resilience and determination." 
Dean Lester, a nationally recognized expert on employment law and social welfare regulation, became the Law School's 15th dean in 2015. Talley specializes in corporate law, economics, and finance, and received the Law School's Willis L.M. Reese Prize for Excellence in Teaching in 2017.