Data Science Guru Joins the Faculty
Data Science Guru Joins the Faculty
Justin McCrary is a teacher and scholar with expertise in policing, crime, securities, antitrust, and empirical methods in the law.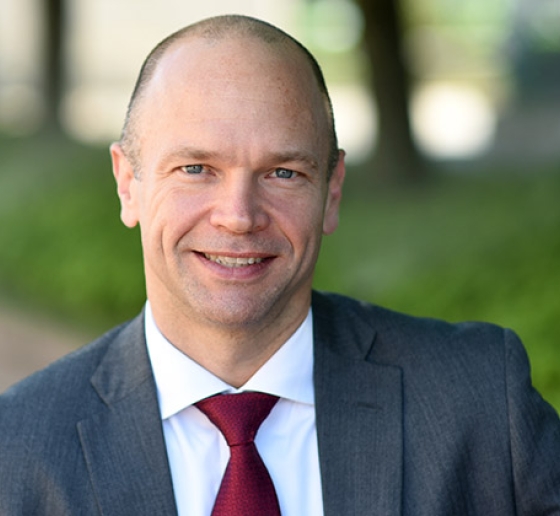 To Justin McCrary, a command of economics and statistics is vital to the modern study and practice of law. "I can't think of a single field that is exempt," says McCrary, who is teaching Litigation, Economics, and Statistics this fall and Corporations in spring 2019. "If you're going into environmental law, you certainly want to learn about the tools of economics and statistics. I've seen people draw on these tools extensively in refugee law and employment law. The same is true for civil rights and human rights."
McCrary joined the Columbia Law School faculty this summer as the Paul J. Evanson Professor of Law, after a stint as a visiting professor in the fall of 2017. "Justin is an empirical scholar with an extensive set of publications in the areas of policing, crime, securities, antitrust, and empirical methods in the law," says Gillian Lester, Dean and the Lucy G. Moses Professor of Law. "Justin will bring to our community an exuberant spirit of intellectual curiosity, generous collegiality, and an internationally distinguished reputation."
Earning his Ph.D. in economics from the University of California, Berkeley, McCrary wrote his dissertation on the role federal courts played in integrating municipal police departments that had been sued for discrimination. In 2011, he co-edited (with Phil Cook and Jens Ludwig) the book Controlling Crime: Strategies and Tradeoffs and continues to study criminal justice issues by analyzing data sets and interpreting the empirical findings.
"A lot of my work has been on crime and police departments and trying to understand a complex set of questions," says McCrary, who was a professor of law at Berkeley from 2008 to 2018. "If you want your society to be safe, how do you want your police department to behave? If you want your society to be equal, how do you want your police department to behave? And is there some tension in those objectives, or is it possible to actually get a bit more of both? And if so, is that how police departments currently behave? Or is that different, and what does that look like? These are questions that I've grappled with for a long time, and it certainly has been a touchstone in my academic work."
At Berkeley, McCrary taught courses such as the Law and Economics of Discrimination; Quantitative Methods; and Race, Policing and Data Science. He also founded the university's cross-disciplinary Social Sciences Data Laboratory, or D-Lab, which helps scholars in the social sciences and humanities collect, process, analyze, and visualize data.
McCrary says that lawyers today need to understand the tools of data science, especially if they are headed to big firms that litigate complex cases in which potential damages can rise upwards of $1 billion. "Litigation strategy increasingly draws upon economics, statistics, and machine learning," he says "When companies effectively can turn huge amounts of data into knowledge, they gain a significant competitive advantage in litigation. It's all about narrative and what lawyers use to develop their arguments."
McCrary does not hold a J.D. but says he feels at home at a law school. (He taught at the University of Michigan's Gerald R. Ford School of Public Policy from 2003 to 2007.) "Your colleagues are incredibly smart, and they are generally attentive to concrete issues on the ground," he says. "There's something delightful about the intersection between law and economics when it is applied to actual problems and what actually affects somebody's life."
McCrary is also a faculty research associate at the National Bureau of Economic Research and co-directs its Crime Working Group. Also, he has provided expert testimony on economic theory and the proper use of econometric methods at depositions and in arbitration. (McCrary's father, J Peyton McCrary—a historian who worked in the Voting Rights Section of the Civil Rights Division of the Department of Justice and is a professorial lecturer in law at The George Washington University Law School—has extensive experience as an expert witness.)
McCrary says joining the Columbia Law faculty offers him a multitude of professional opportunities. "There's a lot more law happening here than in San Francisco and certainly in Berkeley," he says. Already, McCrary is working with a federal judge in New York on an empirical project seeking to implement court reform. "That's a super interesting project that I wouldn't have been involved in had it not been for my presence here," he says. "That's a simple example of something that has to do with proximity and serendipity, and it's got New York written all over it."
###
Posted on August 17, 2018