The Cutting Edge: Current Issues in White Collar Crime and Corporate Governance
The Cutting Edge: Current Issues in White Collar Crime and Corporate Governance
Hosted by Professor John C. Coffee Jr. with Judge Jed S. Rakoff and produced by Columbia Law School and The CLS Blue Sky Blog, this new podcast explores current issues in white collar crime and corporate governance with a focus on those that involve significant ethical and professional issues.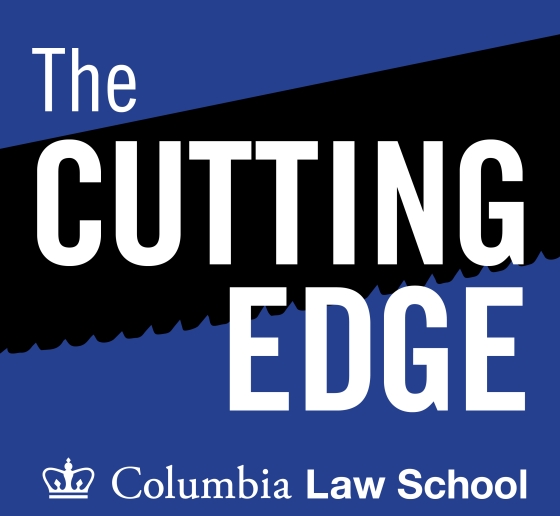 Find the latest episodes below and stay tuned for new episodes of The Cutting Edge. Listen and subscribe on Apple Podcasts, Spotify, or wherever you get your podcasts. Updated September 28, 2022.
Episode 2: "Special Counsel: Whose Interests Do They Serve?"
Listen above or download a transcript (pdf).
While a partner at Latham & Watkins, Michael Bosworth played a leading role in successfully defending Michael Sussman, the former Perkins Coie partner indicted by DOJ Special Counsel John Durham for allegedly making a single false statement in a conversation in 2016 with then-FBI General Counsel Jim Baker. (Sussman was acquitted by a unanimous vote.)
Bosworth, now a partner and deputy general counsel at Goldman Sachs, joins host John C. Coffee Jr., Adolf A. Berle Professor of Law, and Jed S. Rakoff, federal district judge for the Southern District of New York and adjunct professor at Columbia Law School, to discuss the Sussman case and highlight the danger that a special counsel could seek retaliation against a president's political enemies, even well after the president's term. 
Episode 1: "Why Wasn't Donald Trump Criminally Prosecuted in New York? What Happened and Why?"
Listen above or download a transcript (pdf).
In 2021, Mark F. Pomerantz was appointed as a special assistant district attorney by New York County District Attorney Cyrus Vance Jr. to assist with that office's criminal investigation into the personal and business finances of former President Donald Trump. Pomerantz developed evidence that led Vance to authorize a grand jury presentation that was intended to lead to an indictment. But in 2022, new District Attorney Alvin Bragg decided not to pursue an indictment—and Pomerantz resigned. Pomerantz joins Professor Coffee and Judge Rakoff for an in-depth discussion about the high-stakes probe and the level of confidence prosecutors feel they should have before deciding to indict.
Meet the Experts