Columbia Law staff members gathered to recognize individuals who have reached 10- and 25-year milestones of service along with those who have received the STAR Award over the past year.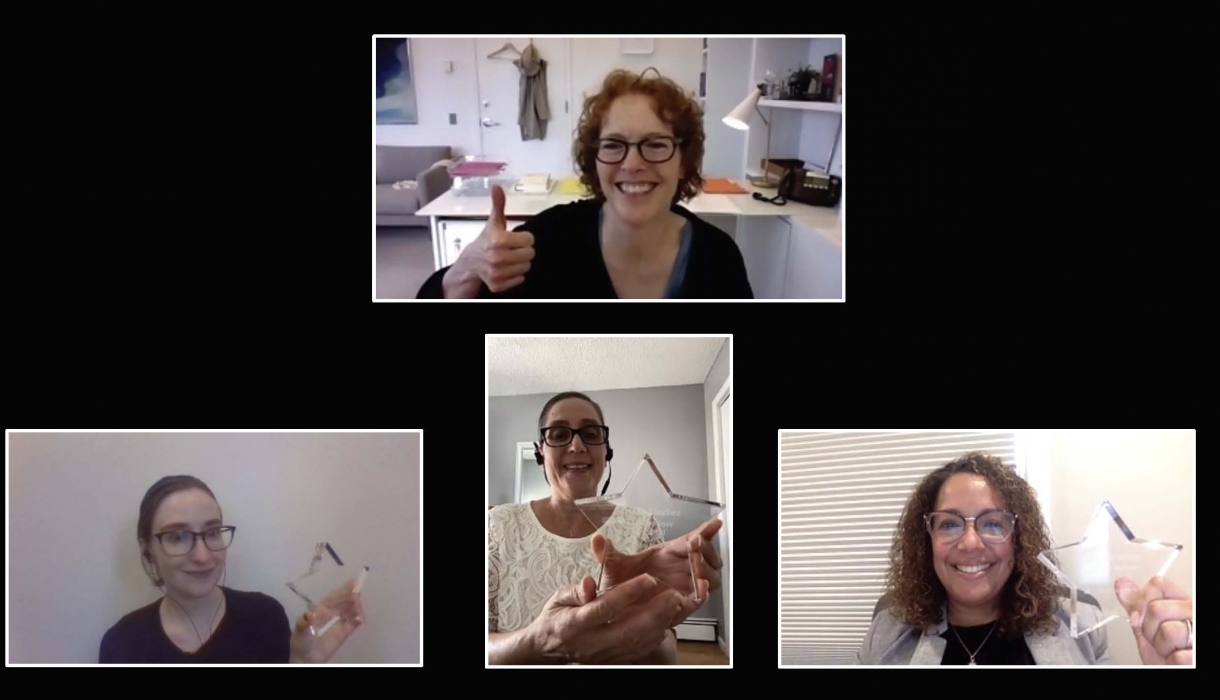 Pictured: Dean Gillian Lester with Summer 2020 STAR Award recipients Nariné Bournoutian, Martiza Sanchez, and Bernice Jusino (bottom row, from left to right).
This year, for the first time, the administrative staff of the Law School gathered on Zoom in lieu of its annual in-person luncheon. The event was even more meaningful because of its timing: Staff Appreciation Day 2020 had taken place exactly 384 days prior—one week before the pandemic shut down New York City. For many members of the community, it was the last large event they attended in person.
In her message, Dean Gillian Lester acknowledged the life-changing circumstances and unthinkable challenges members of the community have faced over the past year. "I know it hasn't been easy. And I feel overwhelming gratitude, every day, for all you have done for the Law School—for our students, for our faculty, and for one another," she said. "Thank you. Truly."
See the list of honorees and award winners below.
25 Years of Service
Boris Niyazov
10 Years of Service
Jennifer Berger
Eduardo Gil
Celia Gavett
Carole Steinfeld
Amy Shugar
Information Technology/Audio Visual Support
Irma Frias
Michael McParlane
Nariné Bournoutian
Bernice Jusino
Maritza Sanchez
Darrel Blount
Megan Heatherly
Maja Tarateta