Celebrating the Life of Judge Elreta Melton Alexander '45
Celebrating the Life of Judge Elreta Melton Alexander '45
The first Black woman to graduate from Columbia Law School was a pathbreaking litigator and jurist.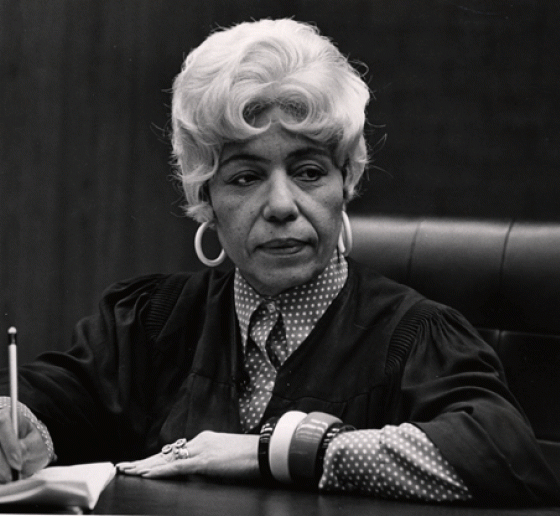 Elreta Melton Alexander '45 (1919–1998)—a savvy trial lawyer, strategic litigator, and respected judge with theatrical flair—was a pioneer throughout her storied career. She was the first Black woman to graduate from Columbia Law School and the first Black woman in North Carolina to be licensed and practice as a lawyer, to argue before its Supreme Court, and to be elected a judge.
After her death, Alexander's legacy was cemented in two scholarly articles: "'Darlin', the Truth Will Set You Free'—A Tribute to Judge Elreta Melton Alexander" by then-North Carolina Supreme Court Justice Patricia Timmons-Goodson (Elon Law Review, 2012) and a 2013 article in the North Carolina Historical Review by Virginia Summey that inspired Summey's Ph.D. dissertation, Fighting Within the Bar: Judge Elreta Alexander and Civil Rights Advocacy in Greensboro, North Carolina. Summey's biography of Alexander will be published by the University of Georgia Press in 2021. 
Learn more about Judge Alexander's life and achievements below.