Careers in Law Teaching Program Supports Students and Alumni With Academic Ambitions
Careers in Law Teaching Program Supports Students and Alumni With Academic Ambitions
Meet six graduates who have found their dream jobs as professors.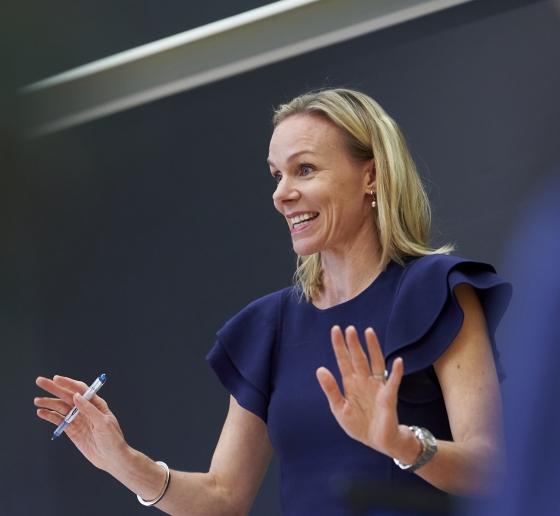 "We love our jobs and the incredible impact we have as teachers and scholars," says Anu Bradford, the Henry L. Moses Professor of Law and International Organization, who is co-chair, with Associate Professor Jeremy Kessler, of Columbia Law School's Careers in Law Teaching Program (CILTP) committee. "We want to create a path so students and alumni can have the same rewarding careers that we do."
To prepare those seeking positions as law professors, the program provides comprehensive guidance, including one-on-one mentorship, job-talk training, moot interviews, and preparation for the annual Association of American Law Schools Faculty Recruitment Conference in Washington. Bradford adds that academic fellowships, visiting assistant professorships, and Ph.D. programs are also stepping stones to tenure track positions at top law schools.
Columbia faculty also advise students and graduates on thinking strategically about producing and publishing the high-quality scholarship that hiring committees require. Bradford considers the CILTP a pipeline for developing scholars who may become her colleagues one day. "Columbia is proud to educate the next generation of teachers who will shape the legal profession," she says. Meet six Columbians who are doing just that.
Jennifer M. Fernandez '13
Maeve Glass '09
Hiba Hafiz '10
Nicholson Price '11
Trevor Reed '18
Sarah Seo '07