Abigail Hing Wen '04 on Writing, Time Shifting, and Gut Instincts
Abigail Hing Wen '04 on Writing, Time Shifting, and Gut Instincts
The author of "Loveboat, Taipei," her debut novel, has pursued her dream of becoming a writer while launching a successful career as an attorney in Big Law and the tech sector, with a specialty in artificial intelligence.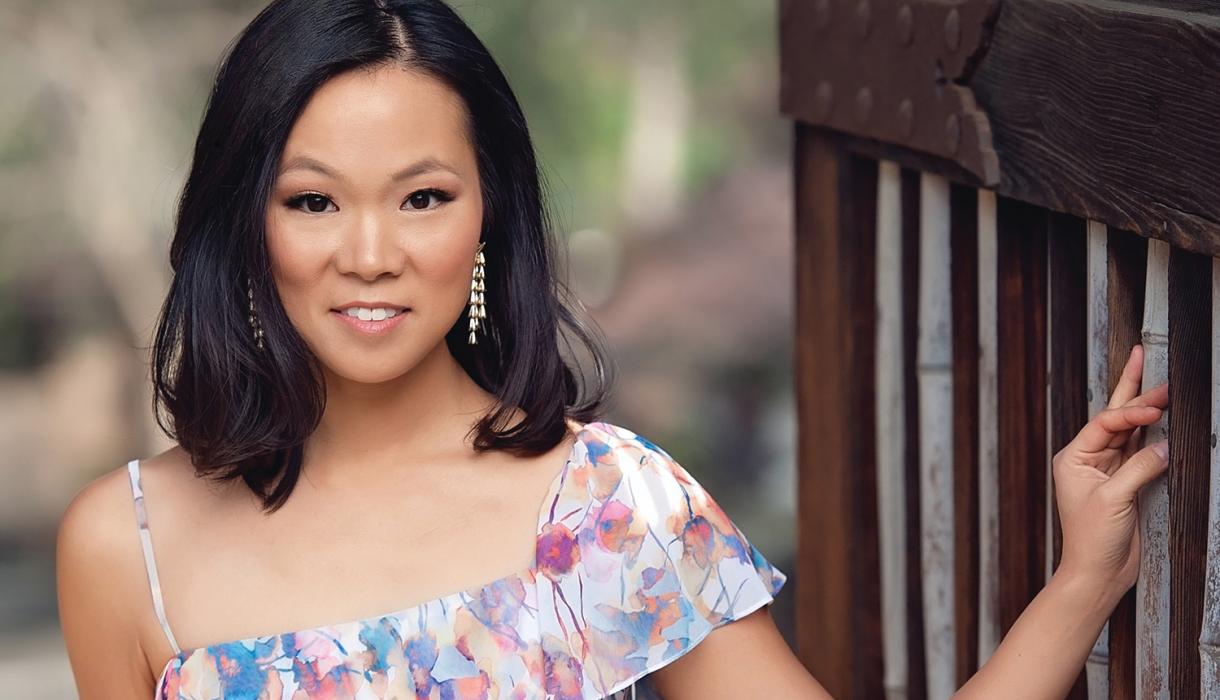 Ever Wong, the heroine of Loveboat, Taipei, is a second-generation Chinese American who dreams of being a dancer but whose parents insist on her going to medical school and attending an educational summer program in Taipei. To write Ever's story, Abigail Hing Wen '04 delved into her own experiences as a second-generation Asian American teen who attended the real Chien Tan summer program, where Asian Americans learn about their heritage, connect with others of similar backgrounds, and do the kinds of teenagery things that fit perfectly in a young adult novel. (The book's title and alumni of the program refer to it as "Loveboat" for a reason.) 
Like Ever Wong, Wen grew up in the United States and struggled with her multicultural worlds. "My grandparents are from China, my mother grew up in the Philippines, and my dad was born in Indonesia," she says. "Growing up in Ohio, I was one of the few Asian kids. A common story, I think for my generation, is not being comfortable with your Asian identity. You see that reflected in Ever Wong." Wen's experiences at the Loveboat summer program helped her come to terms with that identity. "I think [if I hadn't attended the program] I would still be that insecure person afraid to embrace those parts of myself." Her personal growth of understanding her place between cultures and navigating the pursuit of her dreams while honoring her parents became the seeds for Wen's debut novel.
Her story is now generating buzz—Loveboat, Taipei was recently named a Barnes & Noble Young Adult Book Club pick and has been profiled in Entertainment Weekly and Seventeen magazine—and Wen, who is also senior director of emerging tech in the Office of the AI CTO at Intel Corp., is embarking on a new chapter in her career.
Beyond the Law
Wen's professional journey has been as multifaceted as her characters. At Columbia Law School, she studied Chinese law with Benjamin Liebman, the Robert L. Lieff Professor of Law and director of the Center for Chinese Legal Studies. "I really admire Ben," she says. "He has a million [ideas for the law] in his head." After graduating, she clerked for Judge Judith Rogers on the D.C. Circuit, joined the law firm Sullivan & Cromwell LLP, and worked on tech and innovation policy for the Senate Judiciary Committee, Subcommittee on Antitrust, Business Rights and Competition. In 2008, she moved to Silicon Valley to be closer to her 100-plus family members and work in tech and venture capital.
As her legal and tech career progressed, Wen began writing novels, encouraged by her family (her husband also attended the Loveboat program, although they didn't meet there) and by the interdisciplinary culture of the Law School. "I read former Law School Dean David Schizer's commencement speech one year, and he said, 'Go practice law, and if you don't like it, do something else because you can use your law degree to do a lot of things,'" she says. "He referenced a former Columbia Law student who had gone on to create A Nightmare on Elm Street. That was really freeing for me to hear. It was validation for me to go write these crazy stories. Not every law school dean would say something like that." 
Mindful Decisions
In both her writing and in her legal and business career, Wen is interested in "how we make calls about what's right and what's wrong. Culture matters." The characters in Loveboat, Taipei struggle with making difficult choices—choices about their identities, their aspirations, their likes and loves. "I wrote the novel with a cast of over 30 Asian American characters, and they're all different," she says. "That was really important for me to explore. I wanted to showcase a community of many different people with different hopes and dreams and backgrounds." 
At Columbia Law, Wen examined how cultural differences inform the development of the law, particularly in China and in Islamic countries. Her current work in artificial intelligence (AI), ethics, and privacy, also ties to her overarching interest. "The AI space is fascinating," she says adding that it's important to see how different countries respond to the technology. "I think there's a lot we can learn from each other." As part of her role at Intel, Wen speaks at conferences around the world and has written articles on AI, including ones published in Fortune and Forbes. "It's been a new challenge to take on more of a business role and thought leadership," she says. And to bring her work full circle, she's also writing a novel about AI and virtual reality. 
Balancing Act
Wen wrote several novels in the 12 years before landing a publishing contract for Loveboat, Taipei—proof that persistence pays off. So how is she balancing multiple careers and her family—and still managing to carve out time for creative headspace?"
"I am not [balancing], I think I am time shifting," Wen says. For example, after Loveboat, Taipei was sold, Wen's manager at Intel helped her move into a new role focused on AI thought leadership and business development. "He understood my skillset in a way that other people didn't see," she explains. "He also told me to make sure my book is a success."
Wen emphasizes that pursuing her various goals hasn't been easy. "I think I make my choices based on gut and intuition. I remember a female law firm partner saying she always made choices based on what felt right to her. It was a hard choice for me to go in-house in Silicon Valley and have what felt like a smaller legal career, but it was the right choice." 
Now that Wen's writing career is taking off, she's at a new crossroads. She still loves AI and her team at work, but she's also promoting her book and working on a sequel and other related projects. "I don't know what's next for me," she says. "A good writer friend said, 'Don't let go of the things that are interesting.' That's what drives me. I keep everything that I love. And if there's something I don't love, I let it go."
See Wen on campus on January 27 and learn more about her writing process. Loveboat, Taipei is out now.