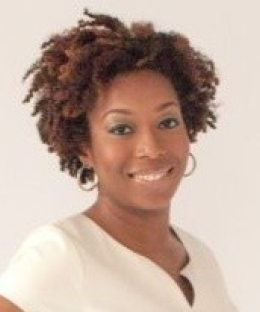 Tomica C. Saul
Staff Attorney; Associate Research Scholar; Lecturer in Law Entrepreneurship Clinic
Tomica Saul '10 is the inaugural Davis Polk Sponsored Staff Attorney at the Entrepreneurship and Community Development Clinic. Students in the clinic develop lawyering skills as they provide legal services in a range of transactional, intellectual property, and governance matters to community organizations and low- and moderate-income entrepreneurs.
While at Columbia Law School, Saul participated in the Mediation Clinic co-taught by Carol B. Liebman, clinical professor of law emerita and Alexandra Carter '03, clinical professor of law and director of the Mediation Clinic since 2008. Saul served as Liebman's first teaching assistant for the Negotiations workshop. After graduation, Saul was an associate at Debevoise & Plimpton LLP in the firm's mergers and acquisition practice group, and subsequently worked for the Democratic National Convention Committee.
Saul is an entrepreneur who launched her own catering and events company, TomCookery Hospitality Management. After nine years in the food and hospitality industry, she pivoted her career to helping small business owners through the clinic.