S. Contracts, Collaboration and Interpretation
Course Number

L9467
Curriculum Level

Upperclass
Areas of Study

Administrative Law and Public Policy, Commercial Law and Transactions, History and Philosophy of Law
Type

Seminar
Additional Attributes

Tutorial Seminar
Section 001 Information
Instructors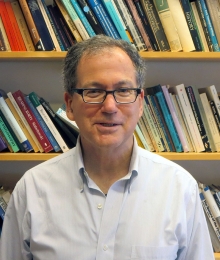 Charles F. Sabel
Maurice T. Moore Professor of Law
Section Description
This offering meets 2 hours per week, but is worth 3 points of credit. The additional point of credit reflects the instructor's certification that the course assignments require student engagement and responsibilities beyond that found in a two hour lecture course.

Firms co-developing new pharmaceuticals or next-generation fuel injection systems or smart phones typically cannot anticipate their respective contributions to the eventual product with anything like the precision needed to form fully specified contracts. Faced with such uncertainty the parties increasingly respond by creating a rich and regular information exchange regime—contracts for innovation—that allows each to ascertain the capacity and intention of the other to meet the emerging demands of cooperation, while maintaining the right to withdraw from joint effort if collaboration fails. Where the paradigmatic 20th century contract focused on the allocation of risk between the parties, contracts for innovation govern their joint response to uncertainty. The seminar examines the design and operation this novel form of private governance in detail. More generally it explores their role as a link among nodes in the vertically disintegrated, "new" economy and shows how, in the relations it governs, trust is an outcome, not a pre-condition of collaboration.
School Year & Semester

Spring 2024
Location

JGH 546
Schedule

Class meets on

4:20 pm - 6:10 pm
Points

3
Method of Evaluation

Paper
J.D Writing Credit?

Minor (automatic)
Learning Outcomes
Primary

Through detailed analysis of actual contracts students will learn about new legal forms that allow firms to collaborate under conditions of persistent uncertainty.
Secondary

Rethink standard debates about contract in the light of the emergence of contractual forms that theoretically should not exist.
Course Limitations
Instructor Pre-requisites

None
Instructor Co-Requisites

None
Recommended Courses

None
Other Limitations

LLMs: only two of the three course credits will count toward the 24 credit minimum for the NY Bar.