S. Labor Rights in a Global Economy
Course Number

L9164
Curriculum Level

Upperclass
Areas of Study

Human Rights, International and Comparative Law, Labor and Employment Law
Type

Seminar
Additional Attributes

Tutorial Seminar
Section 001 Information
Instructors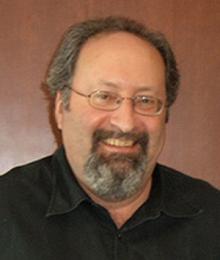 Mark Barenberg
Isidor and Seville Sulzbacher Professor of Law
Section Description
This offering meets 2 hours per week, but is worth 3 points of credit. The additional point of credit reflects the instructor's certification that the course assignments require student engagement and responsibilities beyond that found in a two hour lecture course.

One final research paper, or an equivalent project for a non-governmental organization under professor's supervision. Minor writing credit and, with professor's permission, major writing credit.

The present period is marked by increasing cross-border flows of goods, services, and capital, followed by a retreat in globalization caused by the pandemic, by economic crises, and by political backlash against the impact of globalization on workers; transformations in corporate organization; transitions in political regimes and social systems; and new patterns of labor migration and trafficking.

These changes raise many pressing questions about the regulation of workplaces and labor markets from the local to the global levels, and about the political regimes within which industrial relations systems and labor law institutions are embedded. Major themes in the Seminar include: How are global labor conditions related to the current crises of democracy and the rise of new political movements on the right and left? Which regions and social groups are the winners and losers in the global economy? What is the relationship between labor rights and economic development? What is the relationship between labor rights and political regimes? Can we design regulatory institutions to enhance democracy, equality, and compliance with labor rights at the domestic, regional, and international levels? What is the relationship between public and private enforcement of labor rights and standards?

Topics vary from year to year, but may include: Comparative models of labor politics, labor law. and labor organizations in North America, Europe, Latin America, and Asia; core international labor rights; linkage of labor rights with trading systems; enforcement of cross-border labor rights by U.S. courts and executive officials; multinational corporations and codes of conduct; the "living wage" movement; transnational union organizing; cross-border networks of labor migration and trafficking; household labor and the informal sector; new strategies for transforming low-wage work in the U.S. economy.

This semester, we will also examine some of the issues raised by the pandemic, by structural racism, by sexual harassment, and by AI surveillance in global and domestic workplaces.
School Year & Semester

Spring 2024
Location

JGH 602
Schedule

Class meets on

4:20 pm - 6:10 pm
Points

3
Method of Evaluation

Paper
J.D Writing Credit?

Minor (automatic)
Major (only upon consultation)
Learning Outcomes
Primary

Learning current developments in several of the key areas in the law and policy of international labor rights
Examining the effectiveness of alternative modes of monitoring and enforcing basic labor rights, through both public and private modes of regulation
Gaining greater understanding of the relationship between international norms, domestic legal and political systems, and the role of non-governmental actors in the field of basic labor rights
Secondary

Articulating and assessing major arguments for and against the enforcement of international labor rights via U.S. trade agreements, U.S. trade legislation, and other trade instruments
Gaining greater understanding of the distributional impact of international labor rights on different clusters of countries, economic classes, and social groups.
Gaining greater understanding of the interaction between public sovereign legal regulation of labor markets and workplaces (through domestic and international legal institutions) and private initiatives in enforcing labor rights
Gaining knowledge about the relationship between legal analysis and social science methods.
Course Limitations
Instructor Pre-requisites

None
Instructor Co-Requisites

None
Recommended Courses

None
Other Limitations

LLMs: only two of the three course credits will count toward the 24 credit minimum for the NY Bar.