Section 001 Information
Instructors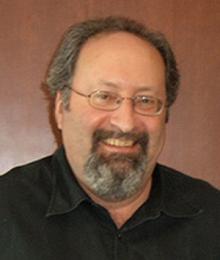 Mark Barenberg
Isidor and Seville Sulzbacher Professor of Law
Section Description
This course examines the law governing the collective organization of workers. Our primary focus will be on the legal regulation of union organizing; collective bargaining; strikes and other forms of worker protest; and political activity by unions. But we will also consider emerging forms of worker organizations other than traditional unionism, including worker cooperatives, employee-owned workplaces, and community-based worker centers. Examples will be drawn from the current upsurge in campaigns to form worker organizations at Starbucks, Amazon, Apple, Google and many other corporations,

Special attention will be paid to contemporary proposals for reform of outmoded labor laws, against the backdrop of recent political upheavals and economic crises. We will examine the Democratic and Republican parties' reform proposals, but we will also consider historical and comparative models of Social Democracy and imagined models of Democratic Socialism. The relationships among workplace conditions, the current crisis of democracy, and gross economic and racial inequality are central to the course. As time permits, we will examine the impact of globalization on workers, and concurrent developments in international labor law.

The course is entirely self-contained. That is, students need have no prior knowledge of workplace relations, economics, political theory, or the various bodies of law that intersect with labor law; the course readings and class discussion will cover everything you need to know.
School Year & Semester

Spring 2024
Location

WJWH 309
Schedule

Class meets on

1:20 pm - 2:40 pm
Points

4
Method of Evaluation

Exam
J.D Writing Credit?

No
Learning Outcomes
Primary

Learning the basic rules and principles of federal regulation of collective action by workers and managers
Gaining knowledge of the various justifications for and against workers' collective action
Acquiring understanding of and/or facility in doctrinal analysis, including close reading of cases and precedents, and application to facts
Acquiring understanding of and/or facility in statutory and regulatory analysis, including close reading of statutes and regulations, and application to facts
Secondary

Increased understanding of the relation between social movements and law.
Course Limitations
Instructor Pre-requisites

None
Instructor Co-Requisites

None
Recommended Courses

None
Other Limitations

None