Section 002 Information
Instructors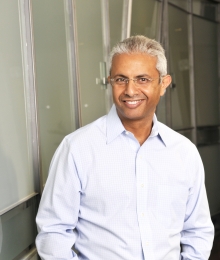 Zohar Goshen
Jerome L. Greene Professor of Transactional Law
Section Description
This is a basic course in corporation law. Some background in accounting and corporate finance is helpful but not required. Please note that this course requires all students to be on-call in every class. Grades will be based on a final exam as well as in-class participation.

This course examines the role of law in structuring the economic relationships among shareholders, management and other participants in modern business corporations. It emphasizes counseling and planning, resolution of disputes among corporate participants, the structuring of mergers and acquisitions, business background, statutory developments, and social and economic policy. The course briefly considers basic theories of the firm and their role in the economy. It covers basic principles of incorporation of an enterprise, and the agency problems associated with the corporation. We will then consider management and control of the corporation, actions of directors and officers, and generally, the distribution of powers within the corporate structure. The role of shareholders is examined, with emphasis on proxy regulation under the Securities Exchange Act of 1934, including recent reform proposals.

A major part of the course is devoted to the fiduciary obligations of directors and controlling shareholders in general, with particular emphasis on the law of Delaware. The role of management in particular contexts such as executive compensation and changes in corporate control will be examined, including the permissible scope of anti-takeover devices, hedge fund activism, and shareholder remedies. The final portion of the course considers the basics of securities regulation including disclosure, fraud on the market, and insider trading under the Securities Exchange Act and relevant case law.
School Year & Semester

Fall 2022
Location

JGH 106
Schedule

Class meets on

1:50 pm - 4:10 pm
Points

4
Method of Evaluation

Exam
J.D Writing Credit?

No
Writing Credit Note

Not Available
Learning Outcomes
Primary

At the end of the course, students will have acquired understanding of and/or facility in a specific body of law, including major policy concerns
Secondary

At the end of the course, students will have acquired understanding of and/or facility in doctrinal analysis, including close reading of cases and precedents, and application to facts
Course Limitations
Instructor Pre-requisites

None
Instructor Co-Requisites

None
Recommended Courses

None
Other Limitations

Please note that in this course all students are on-call in every class. Please do not take this course if you do not accept this rule. Not open to students who take, or took, Advanced Corporate Law with Prof. Goshen.
Other Sections of Corporations
School Year & Semester
Fall 2022
Instructors

David J. Greenwald Professor of Law
School Year & Semester
Fall 2022
Instructors

David J. Greenwald Professor of Law
School Year & Semester
Spring 2023
Instructors

Adolf A. Berle Professor of Law
School Year & Semester
Spring 2023
Instructors

Isidor and Seville Sulzbacher Professor of Law
Back to course search