Section 001 Information
Instructors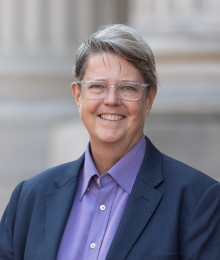 Katherine M. Franke
James L. Dohr Professor of Law
Section Description
Critical Legal Thought will introduce second-semester, first-year law students to a range of critical approaches to law with the goal of giving them tools for testing legal arguments, assertions of legal pedigree, and the underlying normative premises that often make certain legal outcomes seem just, neutral, and objective, if not inevitable. Further, the constitutive courses of the first-year curriculum will be critically examined.

The first weeks of the semester will examine the underlying structure of "regular law," including the work done by legal positivists, and formalists. From there we will cover critical approaches to the assertion of law's objectivity and rationality. Beginning with Legal Realism and its progeny Critical Legal Studies, readings will cover Feminist and Critical Race critiques of law's aspiration to objectivity and neutrality. We will then move to examine the foundational curriculum - Torts, Contracts, Criminal Law, Property, and Civil Procedure.

Method of evaluation: Professor will decide depending on the number of students enrolled.
School Year & Semester

Spring 2023
Location

JGH 304
Schedule

Class meets on

1:20 pm - 2:40 pm
Points

3
Method of Evaluation

Paper and Exam
J.D Writing Credit?

No
Course Limitations
Instructor Pre-requisites

None
Instructor Co-Requisites

None
Recommended Courses

None
Other Limitations

This course is for 1Ls only