S Paralegal Pathways Initiative Leadership Seminar
Course Number

L9160
Curriculum Level

Upperclass
Areas of Study

Criminal Law and Procedure, Lawyering, Legal Profession and Professional Responsibility
Type

Seminar
Additional Attributes

New Course, Experiential Credit
Section 001 Information
Instructors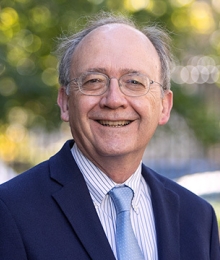 Philip M. Genty
Everett B. Birch Innovative Teaching Clinical Professor in Professional Responsibility
Section Description
This seminar provides an opportunity for the leadership team of the Paralegal Pathways Initiative (PPI) to collaborate in building their leadership skills, overseeing the work of the 2L student cohort, planning and directing PPI, and implementing the goals of PPI.

In the fall, the PPI Leadership Seminar meets in weekly 2-hour classroom sessions. The students are responsible for developing the short and long-term goals for their respective components of PPI, meeting regularly with the 2Ls they are supervising, and preparing written progress reports that will structure the discussion for each class session. In the seminar, the students reflect on their individual leadership challenges and successes, and they engage in a collaborative discussion about the lessons they have learned and steps they intend to take to address challenges and reinforce successes. In the spring, the seminar students take the lead in planning and running weekly classroom sessions with the entire PPI faculty and student team. At the end of the academic year, the seminar students are responsible for preparing detailed final written reports summarizing how they have developed as leaders and whether they have achieved their individual learning goals.
School Year & Semester

Fall 2021
Location

JGH 646
Schedule

Class meets on

2:20 pm - 4:10 pm
Points

2
Method of Evaluation

Other
J.D Writing Credit?

Minor (upon consultation)
Major (only upon consultation)
Course Limitations
Instructor Pre-requisites

Workshop on Facilitating Meaningful Reentry.
Instructor Co-Requisites

None
Recommended Courses

None
Other Limitations

None
Additional Section for S Paralegal Pathways Initiative Leadership Seminar
School Year & Semester
Spring 2022
Instructors
Everett B. Birch Innovative Teaching Clinical Professor in Professional Responsibility
Back to course search