American Civil Procedure
Course Number

L6131
Curriculum Level

Upperclass
Areas of Study

Civil Procedure and Dispute Resolution, LL.M. and J.S.D. Courses
Type

Lecture
Additional Attributes

Experiential Credit, LLM NY Bar Exam Qualifier
Section 001 Information
Instructors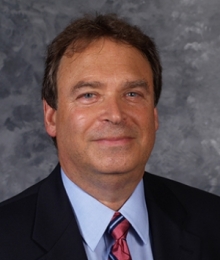 Jay Safer
Lecturer in Law
Section Description
This course was formerly known as American Litigation Practice.

This course aims to provide students with an overview and understanding of the various stages of litigation in the United States involving both U.S. and foreign parties and an opportunity to engage in hands-on practice exercises. A special feature will be the opportunity to participate in class with fellow class members in presentations of the litigation process to facilitate confidence, learning, training, and experience. The course will also include practical advice for international lawyers on how to manage U.S. litigation.

A central feature of the semester will be an in-depth study of an actual commercial case litigated in the courts. The emphasis will be on in-class participation to stimulate thinking in a U.S. litigation setting, with some written assignments to help students understand the nature of pleadings, discovery, and court filings in U.S. litigation. Students will discuss and decide initial issues of where to sue, including whether to bring the lawsuit in a Federal or New York State Court, what claims or counterclaims to allege, and which parties to include. Students will take on the role of the law firm hired by the companies to handle this complex litigation and will follow this litigation from the filing of the complaint all the way through trial and appeal.

Course Structure: Students will be divided into plaintiff and defense teams for planning, presentations, and demonstrations in class. Students will participate in in-class arguments on motions, planning of discovery, taking and defending depositions, working with witnesses, making trial decisions, questioning of witnesses in a trial setting, and appeals. Students will also act as lawyers to make decisions on other important litigation issues. In this process, students will learn about such choices as jurisdiction, venue, which claims and defenses to assert in complaints, answers, and counterclaims, which motions may be brought, injunctions, discovery (including e-discovery, document requests, interrogatories, and depositions), evidence, and trial considerations. Discussion will include strategic considerations and techniques for managing these issues. Understanding mediation as part of U.S. litigation practice, and comparisons of litigation with arbitration, will also be considered, again with emphasis on practical, in-class participation. Selected cases, court rules, and excerpts from material will be emailed to students to enhance understanding and discussion in class. Students will experience from their in class sessions the excitement, feel and understanding of litigating a case and working with others. The course will include, as well, a visit to the federal and state courthouses in Manhattan and meeting with a judge from these courts. Comparisons and differences between litigation in the U.S. and foreign countries will be reviewed throughout the semester, and distinguished guest speakers will make presentations to the class on the topics being covered. A final exam will be given at the end of the semester. Grading for the course will be 50% on the exam and 50% on preparation for and participation in the in-class exercises. This course is open only to LLM students without a prior U.S. law degree.
School Year & Semester

Fall 2021
Location

WJWH L107
Schedule

Class meets on

8:00 am - 10:50 am
Points

3
J.D Writing Credit?

No
Course Limitations
Instructor Pre-requisites

None
Instructor Co-Requisites

None
Recommended Courses

None
Other Limitations

None