S. Real Estate M&A and Restructuring Deals Workshop
Course Number

L8222
Curriculum Level

Upperclass
Areas of Study

Commercial Law and Transactions, Legal Profession and Professional Responsibility, Property, Real Estate, and Trusts & Estates
Type

Simulation
Additional Attributes

Experiential Credit
Section 001 Information
Instructors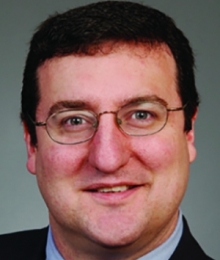 John Haggerty
Adjunct Associate Professor of Law
Section Description
Law students will have extra sessions in order to satisfy the ABA requirement for a 2-point offering.
This class meets the following dates at the new Business School Building Kravis 440.
Monday - January 24,
Monday - January 31,
Monday - February 7,
Monday - February 14,
Monday - February 21,
Monday - February 28.

High-stakes real estate M&A and restructuring transactions require consummate deal-making skills and a thorough understanding of the underlying business, legal, financial and strategic frameworks. This Workshop will explore the relevant skill-sets and underlying frameworks through a combination of class discussions and hands-on mock negotiation and drafting exercises.

The REIT and commercial real estate worlds are in the midst of a massive wave of restructurings and recapitalizations, fast on the heels of a period of extraordinary liquidity and large numbers of highly levered M&A transactions. These waves of transactional activity provide an ideal backdrop for learning the strategy and tactics involved in sophisticated negotiations, as well as the legal and business building blocks that shape the commercial real estate industry.

The class will take a multi-disciplinary approach, based on the premise that an effective transactional lawyer must understand the business and financial goals and implications of the deal and, similarly, that an effective business or finance expert must have a solid grasp of the legal and structural underpinnings for the transaction.
School Year & Semester

Spring 2022
Location

TBA TBA
Schedule

Class meets on

5:40 pm - 9:15 pm
Points

2
Method of Evaluation

Other
J.D Writing Credit?

No
Learning Outcomes
Primary

Students will acquire understanding of and/or facility in transactional procedures and design of strategy for real estate M&A deals and its associated specific body of law, use of business economics in the analysis of legal problems and institutions.
Course Limitations
Instructor Pre-requisites

Corporations plus one of the following: Real Estate Transactions Real Estate Finance Deals Deals Workshop
Instructor Co-Requisites

None
Recommended Courses

Securities Regulation Federal Income Tax
Other Limitations

None