Petal Modeste Named Dean of Career Services
Petal Modeste Named Dean of Career Services
Petal Modeste Named Dean of Career Services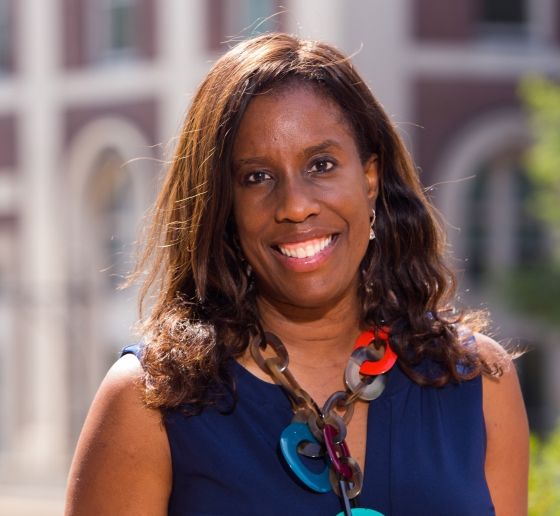 Media Contact: Nancy Goldfarb 212-854-1584 [email protected]
Public Affairs Office 212-854-2650 [email protected]
New York, August 6, 2009 – Petal N. Modeste, formerly the senior director of legal recruiting at Weil, Gotshal & Manges LLP, has joined Columbia Law School as its Dean of Career Services.
"Petal will be an invaluable advocate to the Law School community, helping prepare students and graduates for success in the legal and professional worlds, while also guiding them through the process of pursuing suitable career opportunities," said David M. Schizer, Dean and Lucy G. Moses Professor of Law.
The Office of Career Services and Professional Development, led by Modeste, provides career assistance to both students and alumni. Modeste intends to expand the opportunities, training, and programs available throughout the academic year. For example, her office will offer joint counseling sessions and programs with the Center for Public Interest Law, run by the Social Justice Program, which focuses on nonprofit, human rights and public sector positions. Her team will also offer students individualized career counseling, as well as access to a nationwide network of alumni who are eager to serve as resources. 
While at Weil, Gotshal & Manges, Modeste worked with firm
management to assess hiring needs and objectives. She developed attorney recruiting strategies and implemented initiatives for summer associates, full-time associates and partners. At the Law School, Modeste will translate those skills into professional development services for students and alumni.
"The legal profession is in a period of unprecedented transformation," Modeste said. "Our top priority is to provide the resources students need to help them consider how to best contribute to the legal profession while attaining their own personal goals."  Modeste began her legal career in the finance group at Shearman & Sterling LLP. While there, she also took on several high-profile pro bono projects, including an assignment to the International Criminal Tribunal for Rwanda, Tanzania. Modeste also assisted the International Human Rights Law Group's Brazil Project in implementing affirmative-action legislation in Brazil.
Modeste is a native of Trinidad and Tobago, and is an honors graduate of the Howard University School of Law.
Schizer noted the value of a law degree in the current economic environment, even for students who may ultimately choose to not practice law. "This experience will be invaluable should students want to pursue a career as a law professor, go into politics, or become an entrepreneur," he said. Modeste will also serve on a new faculty professional development committee formed to assess the legal profession's future and how the Law School's curriculum can adapt accordingly.
Today, she will host the first ever pre-interview season event for 2Ls and 3Ls. Hiring partners from leading law firms, students from last year's recruiting season and faculty and staff involved in professional development initiatives at the school will discuss strategies students should consider as they prepare for and go through interviews.  Speakers will include Alexandra Carter '03, chair of the professional development committee, and associate clinical professor at the Law School's Mediation Clinic. 
Career Services is working with local bar associations to reach alumni. The Association of the Bar of the City of New York will be hosting a "two-day boot camp," which will provide deferred associates and law school graduates professional development sessions on communication skills, networking, and training sessions for litigation and transactional associates. The October 13-14 event can be attended by Columbia Law alumni free of charge. Marta Ricardo, '94 has joined the Office of Career Services as the director of alumni & international career advising to create additional programming for alumni and to better utilize the law alumni network. Ricardo is coordinating an alumni network whose participants have agreed to offer advice and share job experiences with students and recent alumni.
Modeste is an active member of the National Association for Law Placement, the New York State Bar, and the American Bar Association.
###
Columbia Law School
, founded in 1858, stands at the forefront of legal education and of the law in a global society. Columbia Law School joins traditional strengths in international and comparative law, constitutional law, administrative law, business law and human rights law with pioneering work in the areas of intellectual property, digital technology, sexuality and gender, criminal, and environmental law.  
Visit us at
www.law.columbia.edu
.