In Memoriam: David Stern '66, NBA Commissioner Emeritus
In Memoriam: David Stern '66, NBA Commissioner Emeritus
Dean Gillian Lester pays tribute to the distinguished alumnus who was an ardent supporter of the Law School and a former chair of the trustees of Columbia University.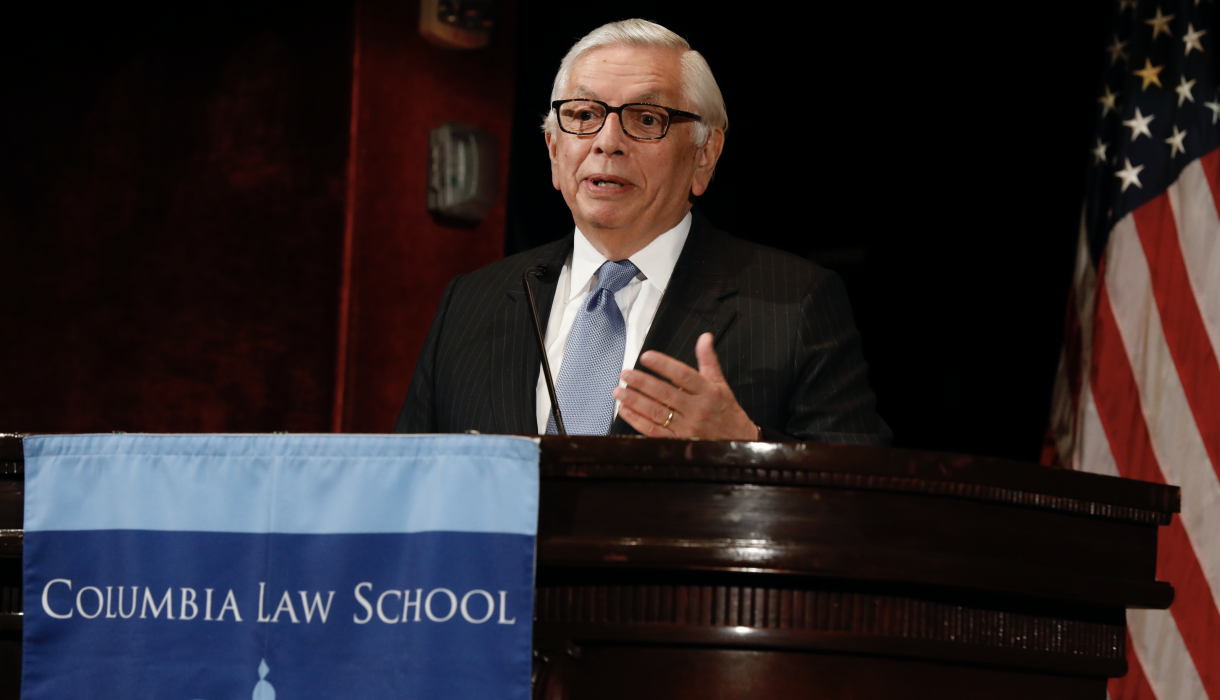 I was deeply saddened to learn that our distinguished graduate, David J. Stern '66, died yesterday at the age of 77. David was well known around the world as the longtime commissioner of the National Basketball Association, and for having transformed the league into a global force during his 30-year tenure at the helm. 
Here at Columbia, we remember David as a champion of the university and the Law School. He served as a university trustee for more than a decade, including as chair from 2000 to 2005. David, along with his wife Dianne, also generously supported the work of the Sabin Center for Climate Change Law and environmental law programs more broadly, and was co-chair of his 50th Reunion Committee in 2016. 
In 2017, I had the pleasure of presenting David with the Law School's Medal For Excellence, our highest honor, for exemplifying the qualities of character, intellect, and social and professional responsibility both as a lawyer and as NBA Commissioner. During his acceptance remarks, David implored all of us to uphold the core values of Columbia Law School when he said, "We are protectors of the Constitution, fair play, due process, and the condition in which we leave the planet for our children." 
Whether it be for his devotion to Columbia, or as a visionary global leader, David will continue to be a great inspiration to all of us. Our hearts go out to Dianne, as well as their sons, Andrew and Eric '00.
Gillian Lester
Dean and the Lucy G. Moses Professor of Law
# # #
Published on January 2, 2020