Inside the 26th Annual Paul Robeson Conference and Gala
Inside the 26th Annual Paul Robeson Conference and Gala
The Columbia Black Law Students Association honored Jamila Hall '03 and organized a day of panel discussions.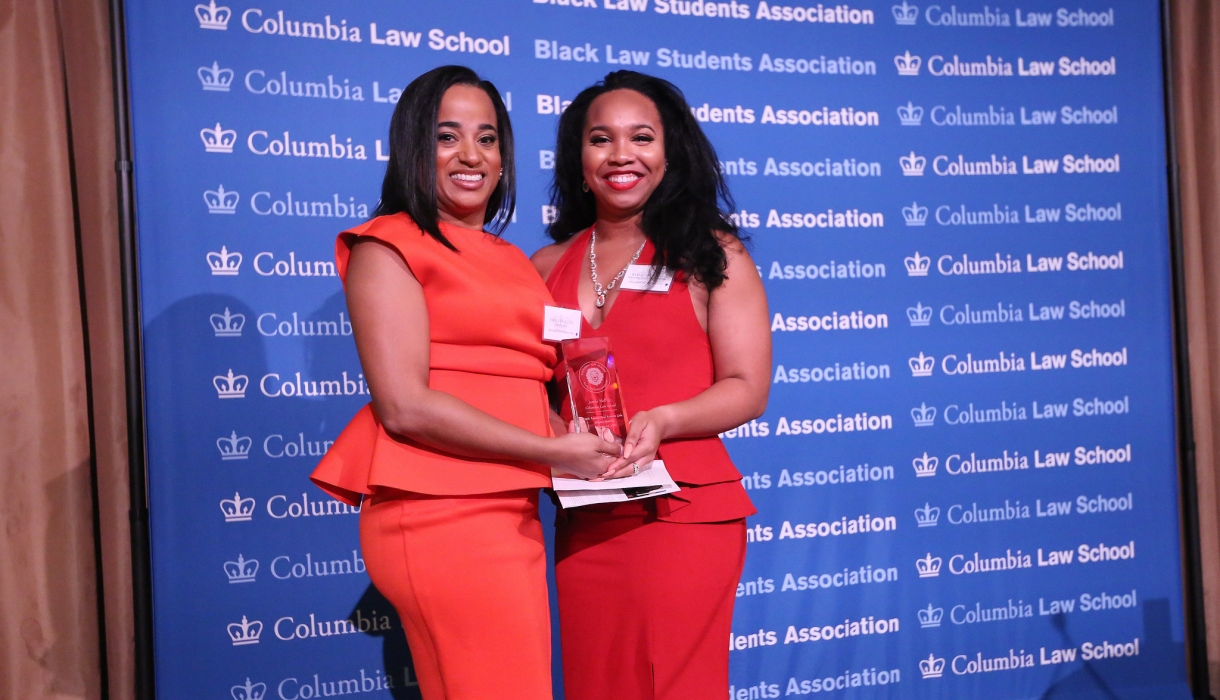 On February 13, 250 people gathered at The Pierre in New York City to kick off The Columbia Law School Black Law Students Association's (BLSA) 26th annual Paul Robeson Conference and Gala, which honors the life of Paul Robeson '23, the influential lawyer, actor, singer, and civil rights advocate. 
This year's event recognized Jamila Hall '03 (pictured above on the left with the gala co-chair Khara John '21), a partner at Jones Day in Atlanta and a former assistant U.S. attorney for the Department of Justice, as its distinguished alumni honoree. Judge LaShann DeArcy Hall, a district judge for the District Court for the Eastern District of New York, delivered the keynote address.
One week later at the Law School, BLSA hosted its conference centered on "WaZoBia." (The term is a combination of the Yoruba, Igbo, and Hausa words for come.) The daylong event featured panels on reparations, environmental justice, disability rights, and black women and legal diversity.
BLSA, which has more than 150 members, organizes events throughout the year and provides a supportive community where students can learn and develop the tools necessary to achieve academic and professional success. Learn more.