Complex and Cutting Edge, Cannabis Law Is New Ground for Columbia Law Alumni
Complex and Cutting Edge, Cannabis Law Is New Ground for Columbia Law Alumni
The spread of legalization means a growing practice area for law firms.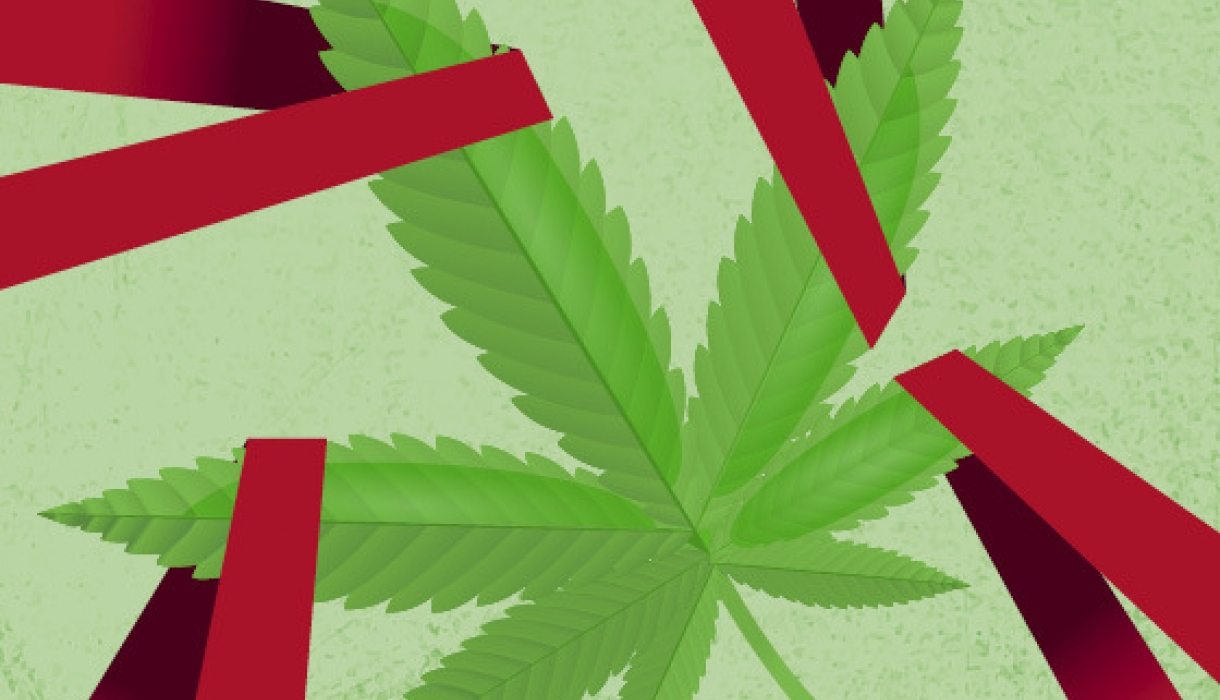 As states continue to approve the use of recreational marijuana, the regulatory challenges of the emerging industry are drawing practitioners to a unique field that is, as Tom Zuber '99 puts it, "legal and illegal at the same time." 
Columbia Law alumni who practice cannabis law say the complexity of a highly regulated industry, the scarcity of precedent, and the challenges posed by continued federal prohibition of marijuana make for a fascinating practice area encompassing a range of disciplines.
Currently, 18 states and the District of Columbia allow recreational marijuana cultivation, sales, and use; 36 states and the District of Columbia allow medical marijuana. Many states, and the lawyers working in them, are trying to structure the legal weed industry to provide some benefits to communities, particularly people of color, disproportionately affected by decades of marijuana criminalization.
Since the industry has already grown to $17.5 billion in annual revenue, there are plenty of interested parties—and they all need lawyers. 
"There's been a real shift in the cannabis industry over the last couple of years. We're not talking about your corner pot shops anymore," says Michelle Diamond '12, counsel at WilmerHale. "These are multistate, often multinational life sciences companies that are trying to navigate a patchwork of state and federal regulations."
"It's something new every day. Not in the sense of 'It's new to me,' but a lot of times, it's just new, period," says Charles Alovisetti '09, co-author of The Cannabis Business: Understanding Law, Finance, and Governance in America's Newest Industry (Routledge, 2020) and a partner at Vicente Sederberg, an 11-year-old firm specializing in cannabis law. "A brand-new law and new regulation or just something that no one's ever seen before—it's all new ground."
Jeffrey Hamilton '12, a senior associate at Farella Braun and Martel in San Francisco, says that since California legalized recreational marijuana in 2018, the market has exploded and regulations have proliferated—not always rationally. "There are all these idiosyncrasies," he says. "Every time a client calls with a problem, you might be the first person who's ever encountered this legal issue in the history of humankind."
Zila Acosta-Grimes '15 focused on banking regulation from her first year at Columbia Law. Now an associate at Debevoise & Plimpton, she advises financial clients on anti-money-laundering compliance related to cannabis businesses. "Anyone can establish themselves [in this new field] as an expert if they're willing to put in the time," she says. And as an early career lawyer, "You're able to really bring some substantive knowledge, and you're actually able to bring some help" to the firm and the clients. 
Cannabis law is future-focused and entrepreneurial, and the bifurcation of prohibition at the federal level and various levels of legalization among the states makes it relatively complicated, says Zuber, who founded the firm Zuber Lawler with his brother in 2003. He has represented cannabis businesses since 2006 when, he says, "There were no corporate lawyers in the space. None. Zero." The firm handles legal issues related to blockchain, e-sports, and non-fungible tokens, or NFTs, in addition to cannabis businesses. "We consider ourselves futurists, and we subscribe to the notion that the world is going to look very, very, very different 10 years from now," he says. "Cannabis fits into that." 
Because weed is still illegal at the federal level, there can be no interstate commerce, no business loans from a federally chartered bank, no business expense tax deductions, and limited federal trademark protection. Each state sets its own regulations covering cannabis businesses, and some are extremely specific. In Utah, for example, CBD gummies may only be rectangular—no bear shapes allowed. 
"Of course, the FDA has said that it is unlawful to infuse food products with CBD," Diamond says. In short: it's a complicated business. 
Using the Full Legal Toolkit
Advising clients in the cannabis business means bringing a range of skills to bear:
Regulatory and administrative: In addition to state regulations, municipalities where cannabis dispensaries are located have their own layer of regulations. Amanda Kilroe '08, counsel at Vicente Sederberg in Los Angeles, is the head of the firm's California licensing department and works on securing licenses for cannabis operators. "It requires a lot of devotion to keeping up with current laws, and a lot of it is very local politics," she says. "The landscape is completely different . . . from one city to the next." 
It's easy to get into uncharted territory: When Kilroe handled an appeal for a business that lost out on a dispensary license by a narrow margin (based on the municipality's point-based system), finding case law to cite was a challenge. "It's like an administrative appeal, but there's no precedent for this," she says. "It's frustrating because we have to make up [grounds for the appeal] or follow other case laws for similar practice groups. But we know that this thing that we are arguing right now, the result will be the case law for the future. That's kind of cool."
Intellectual property: Zahreen Ghaznavi '14, a partner at Jayaram Law, says her firm deals with cannabis companies that have common law trademarks but can't register them under the Federal Trademark Act. "You can't have somebody taking all of your hard work and just replicating it," she says. In addition, she focuses on employment contracts and noncompete agreements for cannabis companies trying to prevent their intellectual assets leaving with departing employees. 
Deal financing: Unable to access bank capital, cannabis businesses largely rely on private investment money to finance startups and acquisitions. "Ninety-five percent of it is the same as raising money for a tech company," Alovisetti says. "But then there's that five percent where you have to think about whether there are any restrictions about who can own equity in a cannabis company. If a trust is investing in this field, do they have beneficiaries who are under 21? Do the major shareholders have to get background checks?" 
Risk management: Some law firms choose not to represent cannabis businesses—businesses that "touch the plant," is the expression—but instead advise current clients on doing business with cannabis enterprises without running into issues with federal laws on money laundering or controlled substances. 
"There are so many companies that historically had nothing to do with controlled substances—advertising firms, auditing firms, consulting firms—that are interested in getting involved with this industry," Diamond says. "But they also want to make sure that they're not running afoul of the law. There are so many gray areas. One of the things that's challenging is helping them understand what is permissible, what's not, and where there is gray so that they're able to make business decisions within their risk tolerance."
Since 2014, the U.S. Treasury Department's Financial Crimes Enforcement Network (FinCEN) has said that enforcing money laundering laws against cannabis businesses is not a priority, though banks must file "suspicious activity reports" on transactions with cannabis-related businesses. (A similar directive on criminal prosecution from the Justice Department, known as the Cole memorandum, was rescinded in 2018; its status is unclear under the Biden administration.) 
Debevoise & Plimpton provides advice to its financial institution clients on risk and requirements for doing business with cannabis companies. Satish Kini '92, head of the firm's banking practice, says, the FinCEN non-enforcement policy isn't enough assurance for most of the firm's clients. 
"The larger financial institutions would say that's only step one of a series of questions we have to ask ourselves and we'd have to justify to our senior management and our board," he says. "Doing something with an actor that is engaged in a federally illegal activity, that's a pretty big leap for many institutions and the risk profiles that they have."
Shaping the Law
Columbia Law alumni working in the field say they expect federal legalization to occur, though not imminently. As state legalization spreads, big banks are more willing to engage, not with growers and distributors, but with, for instance, an accounting firm for growers and distributors, Kini says. "They are, in certain instances, more comfortable than they would have been three, four years ago. There's been an evolution." 
Big banks also are recognizing that federal legislation, even legalization, may be on its way: The SAFE Banking Act, which passed the House in April, would allow federally chartered banks to provide services to cannabis businesses. "Many institutions, financial and non-financial, are saying, we think there are some opportunities here, and we want to be positioned for when it becomes legal," Kini says. 
Among other effects, federal legalization would mean more research into medical applications for cannabis. That potential, the alumni lawyers say, makes practicing in the area rewarding. 
Cannabis should be regarded as a potential pharmaceutical, Ghaznavi says. "There is so much science out there, and it's really in its infancy. I really like the fact that I'm able to help companies research this drug."
As early participants in an evolving legal area, cannabis law practitioners say they have the opportunity to help shape regulations by drafting and commenting on proposed rules as state after state adopts licensing regulations. That could help rationalize some of the welter of regulations. 
When California was in the process of revising its licensing regulations in July, Vicente Sederberg reviewed and commented on the proposed regulations, Kilroe says. "We are a good resource [for regulators] because we have so many clients [in the cannabis industry]. So we see what things work and what things do not work." Several of their proposals made it into the final legislation, she says. "We are actually influencing law. And that feels really powerful. We're actually making a difference."
Mitigating the Legacy of Prohibition
Many state licensing regulations have tried, not necessarily successfully, to steer business opportunities in cannabis to communities hurt by past enforcement of marijuana laws, including by reserving licenses for "social equity" applicants including low-income people of color, and earmarking cannabis tax revenues for investment in communities targeted by the war on drugs. Some states, including New York and Illinois, also provided for automatic expungement of cannabis-related convictions that are now legal. An estimated 40,000 people are incarcerated for crimes related to cannabis, according to the Last Prisoner Project, a nonprofit that advocates for expungement of cannabis-related criminal records. 
Practitioners say they are keenly aware of the unresolved legacy of cannabis prohibition.
"The role of equity has become perhaps the dominant issue in the industry right now," says Alovisetti of Vicente Sederberg, who donated profits from his book on cannabis law to the Last Prisoner Project. "It's a huge issue for the states, whether you can strike a balance" between accommodating existing cannabis businesses and empowering communities that have been badly affected by prohibition. "Obviously it's a huge issue at the federal level as well."
In addition to representing clients at Farella Braun and Martel, Hamilton is on the executive committee of the cannabis law section of the San Francisco Bar Association. (The American Bar Association also has a committee on cannabis law and policy.) Cannabis law "is interesting legally," Hamilton says. "But it's also doing something that's good. People consider [cannabis] to be a vice. Being able to change that stigma is beneficial to us as a culture. 
"On a day-to-day practice level, my goal is to accomplish my client's objectives, and nothing interferes with that," he adds. "For me personally, being a Black lawyer, the fact that people are in jail for doing the same actions that my clients are getting rich for—it's the worst thing. It's unimaginably terrible and continues to this day to be unimaginably terrible."