Clarisa Reyes-Becerra '19 Awarded Equal Justice Works Fellowship
Clarisa Reyes-Becerra '19 Awarded Equal Justice Works Fellowship
At the California Rural Legal Assistance Foundation, Reyes-Becerra will continue her work helping immigrant farmworkers with the support of Amgen Inc. and Munger, Tolles & Olson LLP.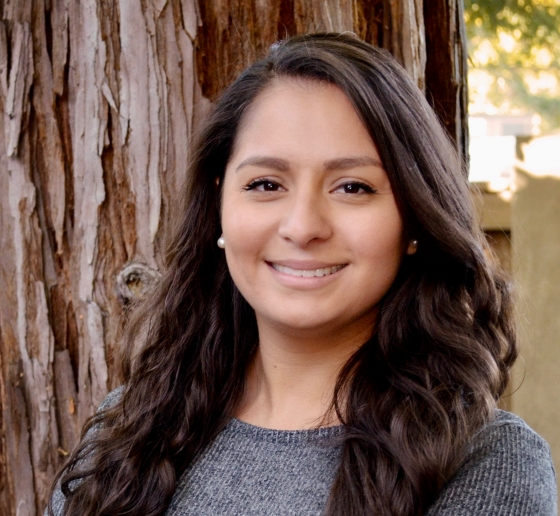 A graduate of Stanford University, where she majored in human biology, Clarisa Reyes-Becerra '19 enrolled at Columbia Law School after working as a trial preparation assistant at the Manhattan District Attorney's Office and a policy research intern at the National Alliance for Hispanic Health. During law school, she served as editor in chief of the Columbia Human Rights Law Review, represented asylum applicants in immigration court as a member of the Immigrants' Rights Clinic, and competed at the national Asylum & Refugee Law Moot Court. She was also co-president of the Columbia Society for Immigrant and Refugee Rights and academic chair of the Columbia Health Law Association. She had summer internships at LegalHealth (a medical-legal partnership at the New York Legal Assistance Group) and at the health care bureau of the New York Attorney General's Office. She spent her first year after graduating from the Law School as a Herbert and Nell Singer Social Justice Fellow at the California Rural Legal Assistance Foundation.
Why California Rural Legal Assistance Foundation: "As the granddaughter of immigrant farmworkers, I endeavor to expose and fight the exclusionary policies discriminately affecting the health of immigrant farmworkers in the Central Valley and make their stories heard, known, and accounted for. The California Rural Legal Assistance Foundation (CRLAF) has a longstanding history of advocating for California's rural, Latino, low-income, and immigrant communities. CRLAF advocates for legislation to protect or enforce laws that are being violated, and also engages in direct representation, community outreach, and educational programs designed to increase the capacity of its clients to understand the laws that affect them, their rights as residents in the United States, and the remedies that are available to them when their rights have been violated."
Fellowship Goals: "I hope to empower immigrant families to exercise their right to access health care through community education and outreach, direct immigration legal services, and litigation and policy advocacy. Community education and legal services will be the core of my project—I will organize community presentations informing families and health providers of immigrants' legal rights to access health care, and I will represent families impacted by both immigration and health issues through partnerships with community health clinics. I will also screen for violated rights to accessing health care—i.e., discrimination, language access, inaccessible health care sites—to inform litigation and policy reform."
The Office of Social Justice Initiatives (SJI) guides Columbia Law School students who want to pursue public interest work throughout their academic careers and after graduation. SJI also assists in the process of applying to prestigious postgraduate fellowships. Read about other 2020 fellowship recipients.