Beth Hayden '20 Awarded Public Interest and Government Fellowship
Beth Hayden '20 Awarded Public Interest and Government Fellowship
At Reprieve U.S. in Washington, D.C., Hayden will work on projects to end capital punishment.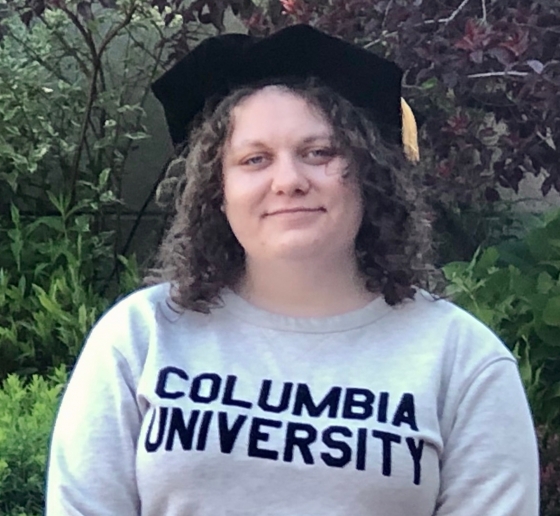 A graduate of the University of Texas at Austin, where she earned a B.S. in computer science, Beth Hayden '20 was a software analyst before enrolling at Columbia Law School to prepare for a career in criminal justice. At the Law School, she participated in externships with the Neighborhood Defender Service of Harlem and the Center for Appellate Litigation. She was the articles editor of A Jailhouse Lawyer's Manual, published by the Columbia Human Rights Law Review, and a student ambassador for the admissions office. During her 1L and 2L summers, Hayden had internships with the Vermont Office of the Defender General and the New Hampshire Public Defender, respectively.
Why Reprieve U.S.: "I looked for fellowship opportunities involving criminal justice reform. I chose this particular organization after meeting the founder at a lunch talk and then taking Professor Jeffrey Fagan's class on the death penalty. I want to work as a public defender and create real change in our criminal justice system, so I decided to apply to Reprieve U.S. to focus on an issue that is really important to me: the death penalty. At Columbia Law, I learned about the lethal injection process and thought that people needed to know how horrific and inhumane it really is."
Fellowship Goals: "I want to improve my research and writing skills, work on complex criminal cases, and gain experience with criminal justice reform at a policy level. At Reprieve U.S., I will work with a team trying to end capital punishment by blocking access to the drugs that are being used in lethal injection. I am excited about the opportunity to help end such an awful practice in our legal system."
The Office of Social Justice Initiatives (SJI) guides Columbia Law School students who want to pursue public interest work throughout their academic careers and after graduation. SJI also assists in the process of applying to prestigious postgraduate fellowships. Read about other 2020 fellowship recipients.