Abigail Unger '20 Awarded J.D. Public Interest and Government Fellowship
Abigail Unger '20 Awarded J.D. Public Interest and Government Fellowship
At Brooklyn Defender Services' Family Defense Practice, Unger will represent parents in abuse and neglect proceedings.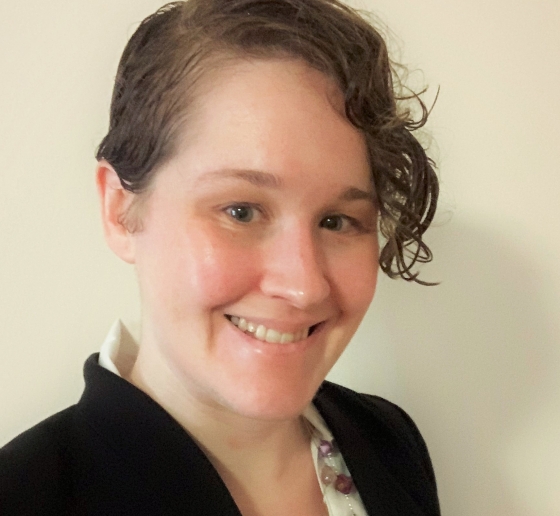 Abigail Unger '20, who has a B.F.A. in acting from the University of Maryland and an M.A. in applied theater from City University of New York, worked in senior services for five years before enrolling at Columbia Law School. While at Columbia Law, she was articles editor of the Columbia Journal of Race and Law, a musical director for the Columbia Law Revue, and a member of the Sexuality and Gender Law Clinic. Unger held externships with the housing justice unit of the Center for Popular Democracy and the Brooklyn Defender Services (BDS) Family Defense Practice, where she represented parents in abuse and neglect proceedings in Kings County Family Court. During her 1L and 2L summers, Unger had internships with the New York City Commission on Human Rights and the New York Civil Liberties Union. She was also a pro bono volunteer for the Transgender Legal Defense and Education Fund's Name Change Project.
Why Brooklyn Defender Services: "I became interested in family defense while participating in the Sexuality and Gender Law Clinic, where I co-authored a preliminary report on civil rights and due process issues within the New York City Family Court system. In fall 2019, I secured an internship with BDS and realized that I felt more fulfilled when I worked directly with clients. Previously, I had focused more on impact litigation and policy within the sphere of civil liberties. The day-to-day practice of family defense was challenging, rewarding, and heartbreaking; my supervisors at BDS gave me training, support, and the opportunity to develop my skills as a practitioner. I wanted to return to BDS because I knew I would continue to grow as an attorney there, and I knew that everyone at BDS was committed to holistic and client-centered representation."
Fellowship Goals: "I will continue to represent parents in abuse and neglect proceedings, and I am committed to combating the deep racism and classism within New York City's child welfare system, which rips apart so many families of color for the crime of being poor. Also, from my time working with seniors and from earlier civil rights-focused work, I have a background in disability law and advocacy. Though the Americans with Disabilities Act imposes affirmative obligations on courts and on the child welfare system to accommodate parents with disabilities, this is rarely done in practice, and parents with disabilities are routinely set up to fail. I want to work on better integrating disability law into the framework of abuse and neglect proceedings."
The Office of Social Justice Initiatives (SJI) guides Columbia Law School students who want to pursue public interest work throughout their academic careers and after graduation. SJI also assists in the process of applying to prestigious postgraduate fellowships. Read about other 2020 fellowship recipients.