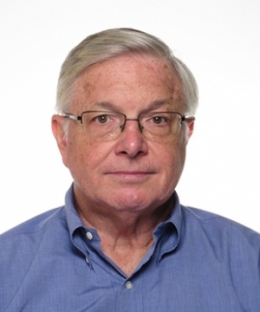 Walter P. Loughlin, who retired from the full-time practice of law in 2016, has taught Criminal Law, Civil Procedure, Evidence, Criminal Procedure, and Professional Responsibility at Columbia, Rutgers, and Fordham Law Schools. In 2016, Mr. Loughlin was appointed Professor  of Law at Jindal Global Law School in Sonipat, India, where he has taught Statutory Interpretation and a seminar on the Interplay of Civil and Criminal Law, which he and Judge Jed S. Rakoff have taught at Columbia Law School each Spring term for over twenty years. 
Mr. Loughlin served as Assistant United States Attorney, and Chief Appellate Attorney, in the United States Attorney's Office for the Southern District of New York. He was also Associate Independent Counsel in the Iran-Contra prosecutions and the prosecution of former White House Deputy Chief of Staff Michael Deaver.
Mr Loughlin clerked for Judge Jon O. Newman on the United States District Court for the District of Connecticut and for Judge Walter R. Mansfield on the United States Court of Appeals for the Second Circuit. 
Mr. Loughlin has a B.A. degree from UCLA, magna cum laude and Phi Beta Kappa; an M.A. from Yale University (Political Science); and a J.D. from Yale Law School.