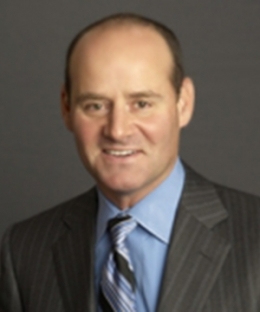 Steven M. Charney is the Chairman of Peckar & Abramson, the largest construction law practice in the United States, having assumed that role in 2007. He has been a practicing construction lawyer since 1987; litigating, mediating and arbitrating a wide array of construction related disputes and serving as lead counsel negotiating large and complex construction transactions.
Mr. Charney entered private legal practice after nearly a decade with Turner Construction Company, where he worked initially in construction management roles and later in-house legal positions. As a product of his experience both in the construction industry and as a construction lawyer, he is recognized for his ability connect his strong practical understanding of the design and construction process with legal experience and acumen.
Mr. Charney continues to represent contractors and developers both in the United States and globally, and has served clients in connection with many high profile projects, including sports and entertainment stadiums, international pipelines, manufacturing facilities, airports, travel and hospitality facilities, and commercial and residential towers.
Over the course of Mr. Charney's career he has often been called upon to address emerging issues facing the construction and development industries, both for the industry at large and individual clients. Such matters include serving as principal draftsmen of the first standard form agreement addressing "green" construction, guiding contractor associations through a pivotal labor restructuring, developing the first industry standard agreement facilitating the use of Building Information Modeling, leading a national task force and drafting standards related to mold formation in connection projects, and developing policy forms during the infancy of contractor default insurance.
Mr. Charney's practice took an extraordinary turn following the September 11 attack at the World Trade Center in response to the fact that designers and contractors assisting in the rescue and recovery efforts were effectively doing so without insurance. He led a task force that secured federal legislation funding one billion dollars and forming a captive insurance company for the purpose of insuring over 200 contractors and engineers. He is an active contributor to the construction and development industry and as such he is often sought to provide counsel to industry organizations and speak on emerging issues, including lectures to the American Bar Association, American College of Construction Lawyers, Practicing Law Institute, American Arbitration Association, AGC, and various universities, organizations and leading construction companies. His regularly counsels or advises the Building Trades Employers Association of New York (serving as General Counsel), the Association for the Improvement of American Infrastruction, Association of General Contractors of America (AGC), several state chapters of the AGC and ACE Mentor (as General Counsel), to name a few.
Mr. Charney is a fellow in the American College of Construction Lawyers, has been awarded the Gold Coin by the AGC of America, and is regularly recognized in publications including Best Lawyers, Super Lawyers and Chambers USA, which placed him among the few construction lawyers included in "Band 1". He holds a Bachelors of Science in Accounting with a concentration in Construction Technologies from Syracuse University, a Master's Degree in Construction Management from the School of Civil Engineering at New Jersey Institute of Technology and Juris Doctor degree from Seton Hall University. The latter two degrees were earned as an evening student while working full time in construction management.