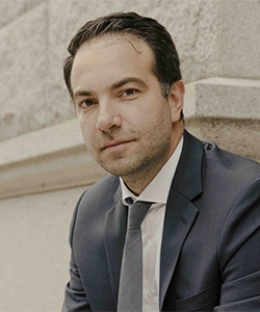 Scott Hechinger
Education
J.D., New York University School of Law, 2010 B.A., Duke University, 2004
Scott Hechinger is Founder and Director of Zealous, a national initiative that activates, trains, and supports state and local public defenders, in partnership with local organizations, the people and communities defenders represent, and artists to leverage storytelling and new media advocacy strategies to break through the noise, complicate prevailing narratives, and end mass criminalization. During COVID, Zealous has helped coordinate national defender messaging; supported local coalitions and launched narrative-driven decarceration and other justice campaigns throughout the country; and worked with law students and academic institutions to collect and organize hundreds of COVID legal filings and opinions to improve case outcomes and enable future scholarship.
Zealous was an outgrowth of Scott's work as a public defender for close to a decade, first at Partnership for Children's Rights, representing low-income families and children in special education litigation, and then at Brooklyn Defender Services, representing people charged with crimes who couldn't afford an attorney. While practicing, Scott served for years as Director of Policy at Brooklyn Defender Services, leveraging his experience and expertise in court to help lead criminal justice reform efforts outside of it on a range of issues driving mass incarceration. Scott managed and launched powerful media and advocacy campaigns, including, Perpetual Punishment, Power of Prosecutors, We Have Rights, While They Wait, and Justice is Blindfolded, which most recently helped win landmark overhaul of New York's archaic criminal discovery rules. 
Scott co-founded the Brooklyn Community Bail Fund, speaks widely, guest lectures at various law schools and universities, and his work and commentary on social justice issues are regularly featured in a variety of media outlets. Scott also advises on justice projects and campaigns for major national nonprofit organizations and initiatives. 
At NYU School of Law, Scott was awarded the Ann Petluck Poses Memorial Prize for excellence in clinical work and was named a Florence Allen Scholar. He clerked for Raymond J. Dearie on the U.S. District for the Eastern District of New York.