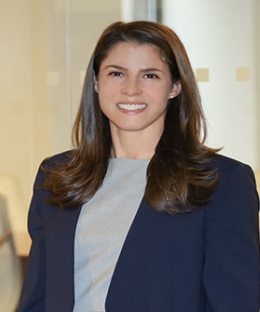 Nicola (Nika) Cohen is an attorney in the Public Service Initiative at Squire Patton Boggs, where her practice is devoted to pro bono matters related to the criminal legal system. As a member of the Public Service Initiative, Nika primarily litigates death penalty, post-conviction, and prison conditions cases on behalf of indigent clients across the United States.
Prior to joining the Public Service Initiative, Nika served as a Bristow Fellow in the Office of the Solicitor General at the U.S. Department of Justice. As a Bristow Fellow, she assisted with cases before the U.S. Supreme Court at the merits and certiorari stages and advised the Solicitor General regarding appeals in the lower federal courts. Nika has briefed and argued appeals in the U.S. Court of Appeals for the Sixth Circuit and New York Supreme Court, Appellate Division, and appeared before the Alabama Board of Pardons and Paroles. Nika also previously served as a law clerk at the U.S. Court of Appeals for the Ninth Circuit and the U.S. District Court for the Southern District of New York.
Nika received her J.D. from Columbia Law School, where she was an Articles Editor on the Columbia Law Review, a member of the Challenging the Consequences of Mass Incarceration Clinic, and a recipient of the Ruth Bader Ginsburg Prize. While in law school, Nika worked at the Southern Center for Human Rights, Gupta Wessler, the Center for Appellate Litigation, and the Legal Aid Society Prisoners' Rights Project.
Nika is currently a member of the New York City Bar Association, Corrections & Community Reentry Committee and Capital Punishment Committee.