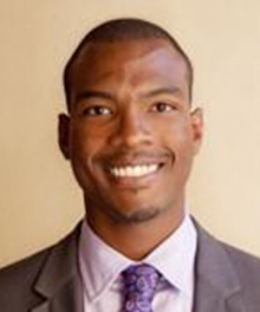 Karume James is a staff attorney with The Bronx Defenders in the Criminal Defense Practice, where he has represented thousands of low-income clients charged in misdemeanor and felony criminal cases. Karume also serves as the Co-Director of the Bronx Defenders Desk Appearance Ticket Pro Bono Project, where he supervises volunteer attorneys in representing clients charged with misdemeanor offenses at their DAT arraignment.
Prior to joining the Bronx Defenders, Karume worked as a grassroots and union organizer, where he led advocacy campaigns to hold police accountable, ensure access to youth programming, and increase wages for healthcare workers.
Karume received his J.D. from Brooklyn Law School, where he was an Edward V. Sparer Public Interest Fellow, Associate Research Editor for the Brooklyn Law School Journal of Law & Policy, a member of the Brooklyn Law School Moot Court Honor Society, Trial Division, and a recipient of the Regina Crea Memorial Prize at graduation for the most devoted and disinterested service during law school. Karume received his B.A. from UCLA.