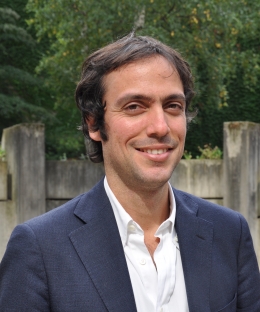 Jeremy Perelman
Alliance Visiting Associate Professor of Law
Jeremy Perelman has been involved in a variety of research, teaching and advocacy projects in the fields of human rights and development in the U.S., South Africa, Ghana, the Democratic Republic of Congo and Latin America. He notably co-directed a research project for French institutions on access to justice in South Africa in 2000-2001, and was a researcher and consultant for the Center for Economic and Social Rights, an international NGO based in New York.
A member of the Paris Bar, Perelman holds Masters degrees in International Law and International Affairs from Stanford Law School and the Fletcher School at Tufts University, as well as a Doctorate (S.J.D.) from Harvard Law School. His research focuses on the intersection between human rights based approaches to sustainable development, global economic governance, and social change advocacy in the Global South. He is the co-editor of Stones of Hope: How African Activists Reclaim Human rights to Challenge Global Poverty (with Lucie E. White eds., Stanford University Press, November 2010), a volume co-authored by African human rights advocates and social justice scholars. He has participated in several Workshops organized by the Harvard Law School Institute for Global Law and Policy (IGLP) as a Faculty member since 2012, and has received IGLP grants to co-direct research projects on Human Rights, Poverty and Heterodox Approaches to Development. More recently, he is the co-recipient of a grant from Sciences Po's Scientific Advisory Board to examine 'blind spots in international law' in the field of global value chains. He is also the co-editor of the International Academy of Comparative Law's reports on the fight against poverty and the right to development.
Before joining Sciences Po Law School in September 2011, Jeremy Perelman has been a Lecturer-in-Law and Fellow in Residence at the Human Rights Institute at Columbia Law School, and a Visiting Professor of Law at the University of Connecticut School of Law.
Jeremy Perelman is Associate Professor (with tenure) at the Sciences Po Law School. He teaches or has taught courses on International Human Rights Law, Economic and Social Rights, Human Rights & Society, Human Rights, Global Poverty and Sustainable Development, as well as Human Rights and International Investment Law at the law school, college or Paris School of International Affairs (PSIA). He has been a visiting professor at the University of Tel Aviv as well as the European Inter-University Center for Human Rights in Venice.
He is also the Faculty and Executive Director of the Sciences Po Law School Clinic. He was awarded two Seed Grant for Joint Faculty Projects from the Alliance Columbia program in 2012 and 2016, as well as a grant from the French Ministry of Justice's Mission de Recherche Droit et Justice in November 2013 for a collaborative project co-directed with Marie Mercat-Bruns focusing on anti-discrimination law and institutions. He sits on the Editorial Committee of the European Journal of Human Rights.