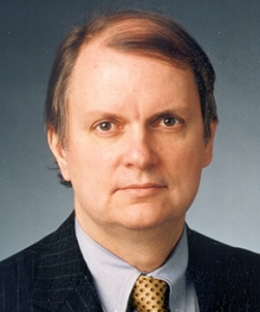 Dana Trier is a retired tax partner of Davis Polk & Wardwell, who currently serves as counsel in Davis Polk's Tax Department in New York City. His practice focuses on domestic and international tax planning for corporate mergers, acquisitions, joint ventures, spinoffs and private equity investments. He also has a substantial amount of experience in financial transactions such as convertible debt instruments, equity derivatives, securitization and project finance, and historically has done a significant amount of work involving executive compensation, employee benefits and insurance products. In addition to his tax planning practice, he has represented clients on ruling and legislative matters and in tax controversies.  Mr. Trier rejoined Davis Polk in April of this year after serving as Deputy Assistant Secretary for Tax Policy in the U.S. Treasury Department in the Trump administration, where he oversaw the Office of the Tax Legislative Counsel, assisted in establishing and implementing the legislative goals of the Office of Tax Policy, and coordinated the administrative guidance projects of the Office. He previously served as the Department's Acting Deputy Assistant Secretary for Tax Policy, Tax Legislative Counsel and Deputy Tax Legislative Counsel from 1988 to 1989 during the administrations of Presidents Ronald Reagan and George H.W. Bush.

Mr. Trier has been listed as a leading tax lawyer in several legal industry publications, including Chambers Global; Chambers USA; Practical Law Company's Cross-Border Tax on Corporate Transactions Handbook; Law Business Research's Who's Who Legal – International Who's Who of Business Lawyers; Euromoney's Expert Guide to the World's Leading Lawyers – Best of the Best U.S.; Tax Directors Handbook; and American Lawyer Media's Corporate Counsel: Best Lawyers Annual Guide to Tax Law. He was formerly Chair, Corporate Tax Committee, ABA Section of Taxation, and also served on the Executive Committee of the Taxation Section of the New York State Bar Association and on the Planning Committee for the University of Chicago Tax Conference. Mr. Trier has also taught a variety of tax courses at Georgetown University Law Center, Columbia University Law School and University of Miami Law School, including corporate and partnership taxation, consolidated returns, taxation of property transactions and international taxation.

Mr. Trier graduated from Indiana University, where he majored in history and economics and graduated Phi Beta Kappa. He did graduate work in history and international affairs at Princeton University, and received his law degree from the University of Michigan Law School, where he was note editor of the law review. More recently, he did graduate work in applied economics at Johns Hopkins University where he received an M.A. in applied economics.