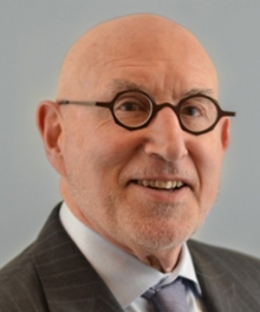 Charles Nathan advises global clients on mergers and acquisitions, financial transactions, governance, board issues and shareholder matters.
Prior to joining RLM Finsbury, Nathan was partner at Latham & Watkins, where he represented companies and financial advisors in many significant, high-profile mergers and acquisitions, including Roche's acquisition of the public's minority stake in Genentech, InBev's acquisition of Anheuser-Busch, and LiveNation's merger with Ticketmaster Entertainment. He previously served as a partner with Fried, Frank, Harris, Shriver & Jacobson, and was a managing director and head of the Financial Institutions Mergers & Acquisitions practice at Smith Barney, Inc.
Nathan has been named by the National Association of Corporate Directors as one of the 100 most influential corporate governance professionals for two consecutive years. He is the renowned author of many articles on mergers and acquisitions and corporate governance topics, is a frequent panelist at mergers and acquisitions and corporate governance seminars and programs, teaches mergers and acquisitions at Yale Law School, and has chaired a number of bar association committees.
Nathan received his J.D. from Yale Law School and his B.A. from The Johns Hopkins University.