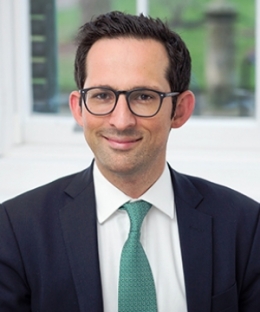 Can Yeginsu is a barrister practising from 4 New Square Chambers in Lincoln's Inn, London. He is also Senior Fellow at the Law School's Human Rights Institute.
Professor Yeginsu is consistently ranked by Chambers Global, Chambers UK Bar, and Legal 500 as a leading barrister in five practice areas: (i) commercial litigation; (ii) international arbitration; (iii) administrative and public law; (iv) civil liberties and human rights; and (v) public international law.
Professor Yeginsu has a particularly strong reputation as counsel in freedom of expression/journalistic protection cases both in the United Kingdom (appearing as counsel in the UK Supreme Court in Rhodes v OPO, and lead counsel for the interveners in Miranda v Secretary of State of the Home Department both before the Divisional Court and the Court of Appeal) and internationally (acting as lead co-counsel in landmark free speech cases before the Supreme Court of the Gambia, the Court of Justice of the Economic Community of West African States, the Inter-American Court of Human Rights, and in numerous applications before the European Court of Human Rights). Professor Yeginsu is a member of the High Level Legal Panel of Experts on Media Freedom, co-leading with Professor Cleveland Columbia Law School's contributions to the landmark model laws project.
Professor Yeginsu is Adjunct Professor of Law at Georgetown Law and Koç University Law School, where he teaches public international law. He is the co-author of The Protections for Religious Rights: Law and Practice (Oxford, 2013) and Partner Fellow at the Lauterpacht Centre for International Law at the University of Cambridge.